First Name Regina
Last Name Chukwu
Occupation Film Actress
Age 39
Birth Sign Aries
Birth Date March 23, 1980
Place of Birth Lagos, Nigeria
Country Nigeria
READ ALSO; Regina Daniels ignores former acclaimed juju friend as she continues to flaunt aged husband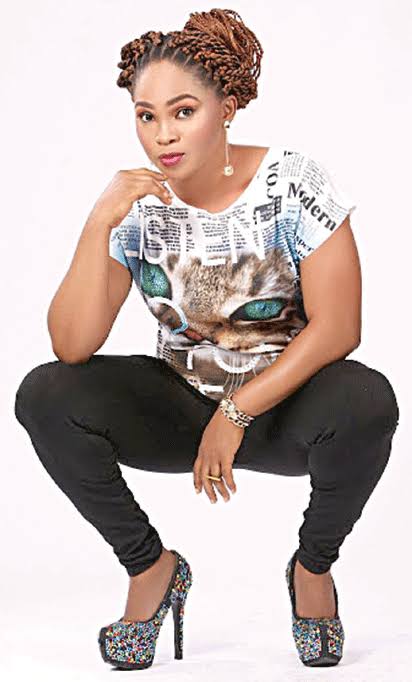 Regina Chinedu Chuwku popularly recognized as Regina Chuwku is a Nigerian film actress and producer born on March 23 March 1980 Regina is initially from the state of Enugu but was born and raised in the state of Lagos, where she attended high school at Alimosho High School and studied business administration at the Polytechnic School of Lagos State.
She is beautiful and talented enough to earn a place for herself in most Yoruba movies, despite belonging to an Igbo tribe.
CAREER LIFE

Regina began her makeup career in 2003 before fully embracing acting with films in TV soap operas such as Wale Adenuga's "Family Ties", "Super Story" and "Face to Face". Her first film is Ogunsho, followed by Idaho, who she did exceptionally well. Since Regina starred in the spotlight, she has been a force to be reckoned with in the industry with intriguing roles and flawless delivery of her screenplays.
READ ALSO; Regina Daniel's Husband, Ned Nwoko Has Split With His Moroccan Wife, Laila
She has acted in several films such as "Akun", "Awolu at Awalu", "Ewatomi", "Idaho", "Ogunso" and many others. Regina got married before losing her husband 4 years after the start of the marriage. She is a single mother of two children; a son, Richard, and a daughter, Chiamaka.
AWARD

Regina Chukwu received numerous nominations for Most Promising Actress of the Year and Best Actress of the Year at the City People Movie Awards in 2015 and 2017, respectively.
NET WORTH

Regina Chukwu's figured net worth is $1-5 million at the time of this writing.