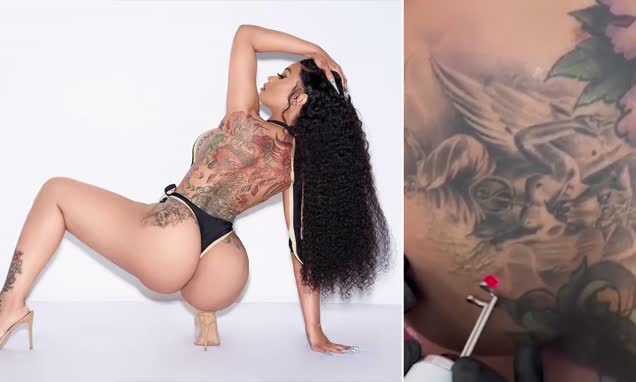 Blac Chyna's 'demonic' tattoo on her hip has been removed as her 'healing journey' continues, glamsquad reports 
READ ALSO: Blac Chyna reveals how she decided to quit 'degrading' OnlyFans and reversed plastic surgery
The decision to remove the Baphomet tattoo from her hip, which she received in 2021, comes just days after she removed her face fillers and implants as part of her decision to embark on a healing journey and reinvent herself.
The discovery of religion, according to Blac Chyna, was the beginning of her "life-changing journey," which included quitting OnlyFans and reversing her cosmetic procedures. She has also returned to her original name, Angela White, rather than Black Chyna, which gave her fame and popularity.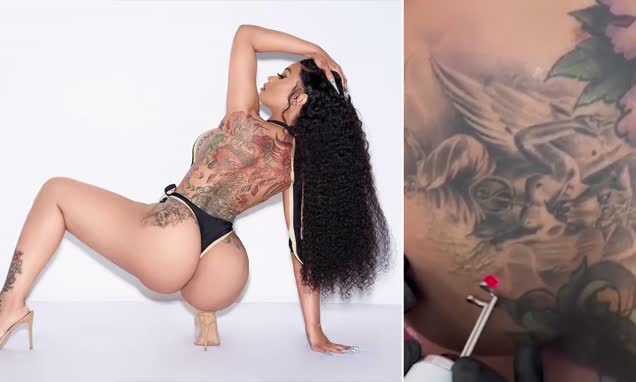 On Sunday, the 34-year-old, who was born in Washington, DC, tweeted two videos from her weekend trip to Clear Out Ink and Henderson, NV. "I am releasing all negative energy that is holding me back," Blac, who has 21.8 million followers on social media, said.
King Cairo Stevenson, 10, and Dream Renae Kardashian, 6, whom she shares with ex-fiances Tyga and Rob Kardashian, helped Chyna pack the car.
The second video showed her inside Las Vegas' Clear Out Ink Laser Tattoo Removal. "God, thank you for saving me. "I'm sending all this energy back to the owner after removing this Baphomet tattoo," she captioned the post."
She also mentioned Baphomet's connection to the occult and Satanism in her lengthy caption, claiming the deity's goals are to "create and spread chaos, abuse and torment his victims."