July was a month full of amazing Box office movies like Barbie, Oppenheimer, and Mission Impossible. Some of which were overhyped but the marketing and PR were great.
Nevertheless,  August did not disappoint in terms of Quality movies that were released across all platforms. Many movies were released in theaters as well as on streaming platforms in August, so let's narrow down the top 7 of these movies and rate them accordingly.
Enjoy our Top 7 Movies Released for August (Summer) Review and Ratings
1 Teenage Mutant Ninja Turtles: Mutant Mayhem Rating: 7/10

The first movie released in August is an animated film released as a reboot of the Teenage Mutant Ninja Turtles (TMNT) film series. TMNT is directed by Jeff Rowe, who is also known for directing another critically acclaimed animated movie, The Mitchells vs. the Machines.
2 The Meg 2: The Trench  Rating 8.5/10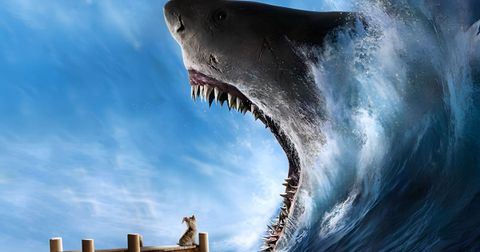 A sequel to the sci-fi action film, The Meg. Led by Jonas Taylor (Jason Statham) and Jiuming (Wu Jing), a research team goes deep into the ocean and encounters multiple Megs, a prehistoric shark species that the scientists believed to be extinct but were discovered to be alive in the first installment.
3 Heart of Stone Rating 6/10
One of the most-anticipated action-packed movies of the year. Directed by Tom Harper it is the first installment of the franchise, similar to the Bond or Mission Impossible franchises, but with a female action protagonist at the center.
4  Blue Beetle  Rating 8/10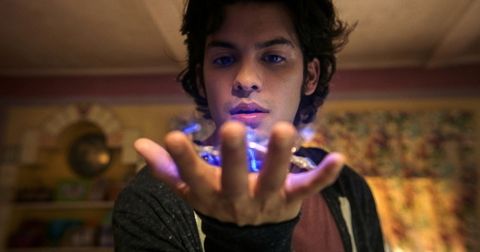 Blue Beetle dethroned 'Barbie' ($21.5 million) from #1 at the US Box Office for the first time since it premiered, by DC's 'Blue Beetle' ($24.5 million).
A DC superhero film has arrived at an interesting time because the DC universe is still in the transition phase with its recent release.
1 Landscape with Invisible Hand Rating 5/10
Another Sci-fi movie directed by Cory Finley. It is an adaptation of the novel of the same name. The film is set shortly after the Earth has been taken over by an alien species called "Vuvv." The takeover causes the Earth's economy to collapse
6 Retribution Rating 4/10
In Retribution, Liam portrays financier Matt Turner, whose life is turned upside-down when he's driving his kids to work, and he learns that a bomb has been planted in his car by a mysterious bomber. He must follow a series of orders.
7 The Retirement Plan  Rating 8.5/10
An action comedy Crime movie in which Ashley (Ashley Green) and her daughter Sarah (Thalia Campbell) get caught up in the middle of a criminal organization. 
Drop your  Rating in the comment section