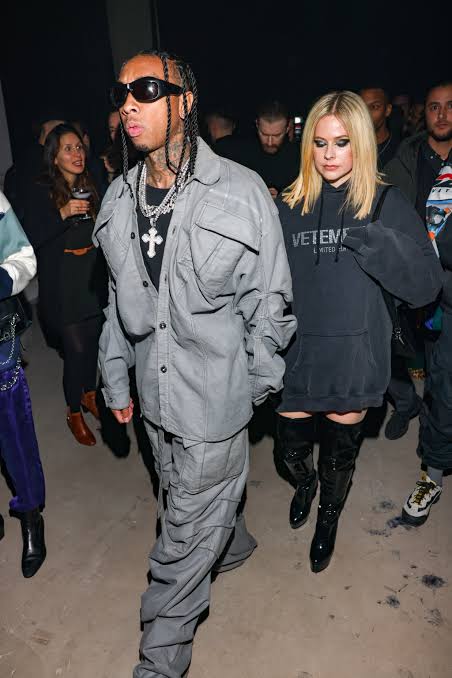 American rapper, Micheal Ray Stevenson, popularly known as Tyga has decided to spoil Canadian singer-songwriter, Avril Lavigne with a custom-made $80K diamond necklace.
Celebrity jeweler Eric Mavani of New York City informed the publication that the chain had 50 carats of pink sapphires, white diamonds, and black diamonds.
READ ALSO: Canadian singer Avril Lavigne splits with fiancé, Mod Sun
A couple of letter As written over pink hearts, two skull heads with crossbones underneath them, and Lavigne's first name are also written out on the necklace.
On Friday, Mavani shared a video of the new bling on Instagram, captioning it, "New Piece Made For The Legend @avrillavigne."