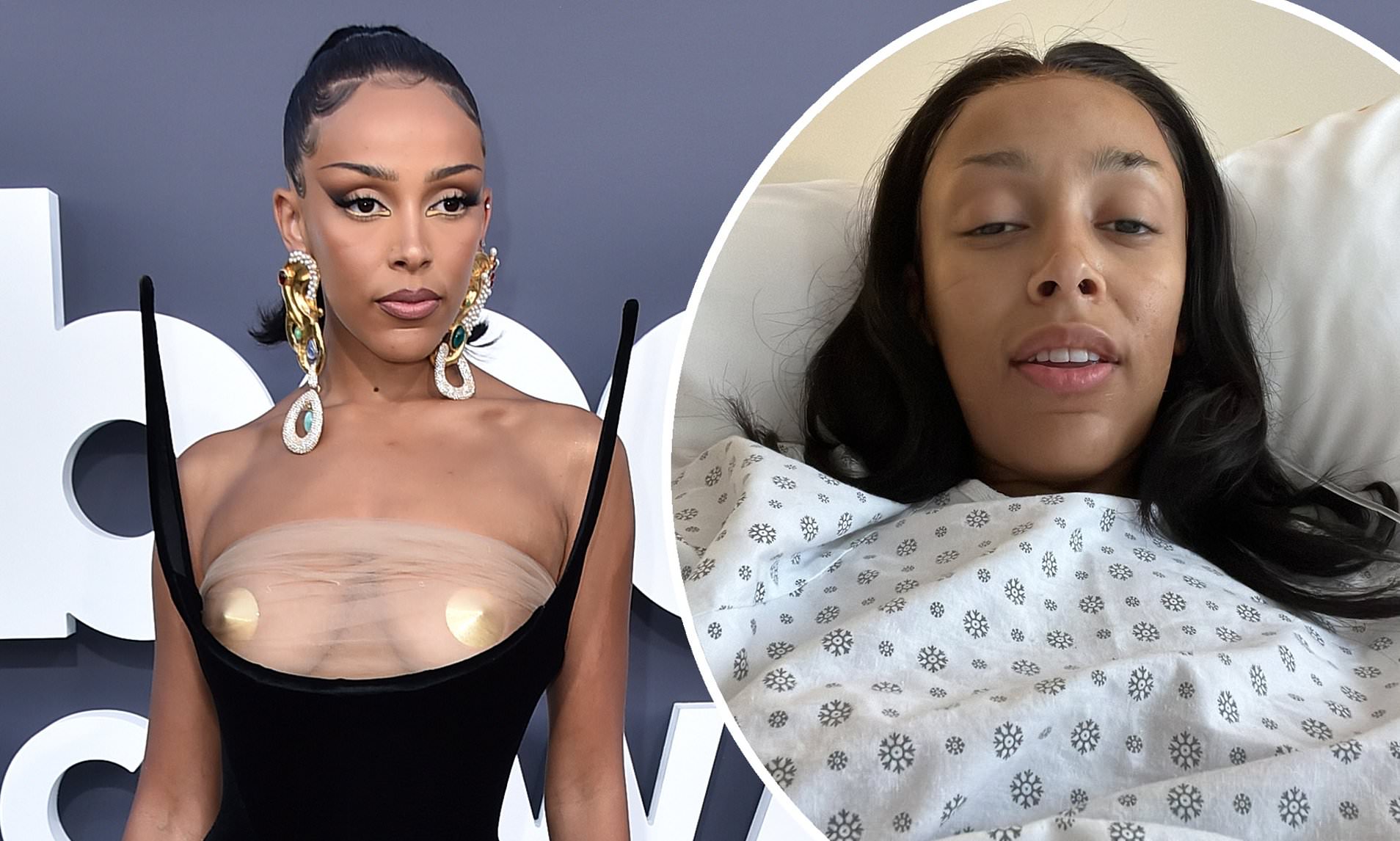 Doja Cat, an American rapper, has revealed that she recently underwent breast reduction and liposuction surgery, glamsquad reports 
READ ALSO: PHOTOS: Rapper, Doja Cat flashes her underwear as she's seen in public for first time since shaving her head and eyebrows
The 27-year-old shared the news on Twitter, revealing her new bra size and updating fans on her recovery.
'Got my t**ties done and my clit bedazzled,' Doja Cat tweeted.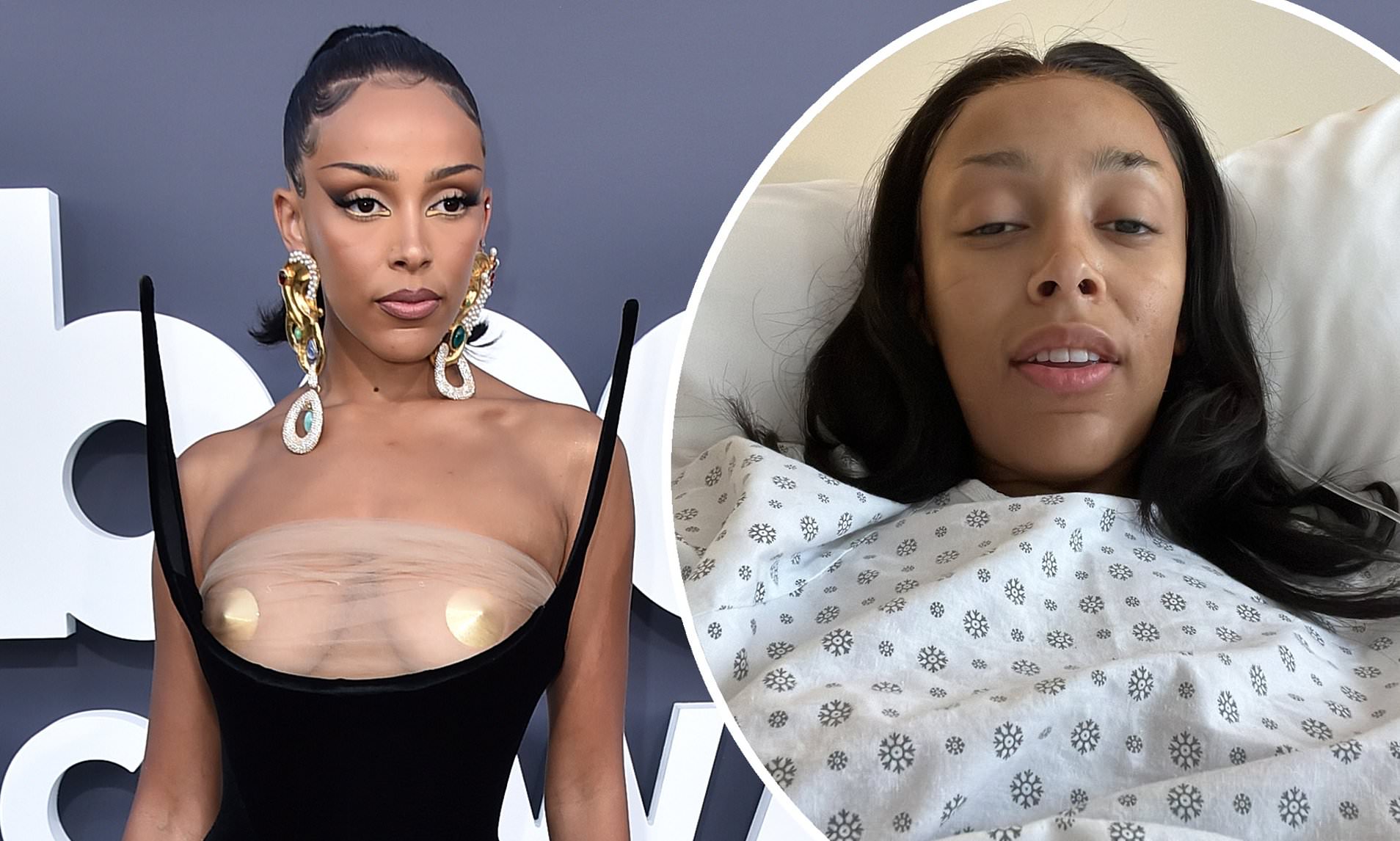 The artist then stated that she is "4 days into recovery" and described her liposuction surgery in detail.
'It feels fine,' she said. I had lipo, so moving around hurts my thighs a lot. But I'm healing quickly.'
The singer commanded attention in new photos, which showed her flaunting her cleavage in an IAMGIA plunging sheer black top.