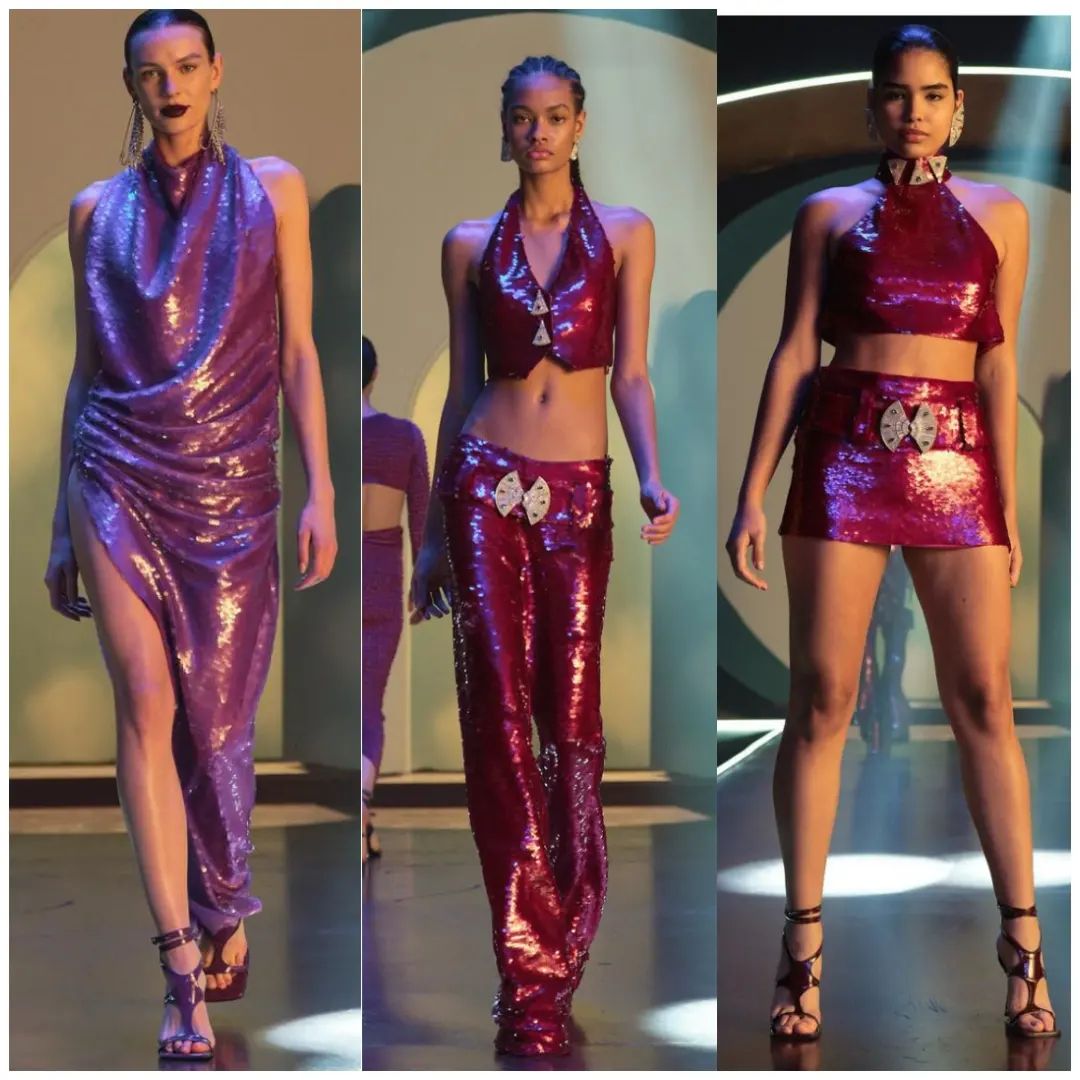 Raisa Vanessa Fall Winter 2023 which was themed 'Checkmate' was everything beautiful as the fashion house went for some impeccable designs as it displayed models posing on what seem like a checker board.
The outfits which were displayed screamed class and power – as shiny head and shoulder cap  were observed- their use of shiny armor was what caught my attention.
Read Also: Paula Raia Fall Winter 2023 collection
The use of magnifying glass to broaden our perspective of these ephemeral creatures, which serve as a vessel for the many textures she has brilliantly made. Her fabrics are as tactile as they are aesthetically stunning, ranging from fluffy and cozy to puffed and quilted.
See full collection as compiled by raminez_luxury_fashion;