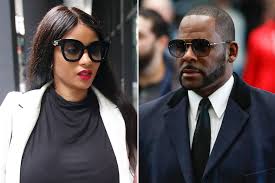 Joycelyn Savage, the longtime live-in girlfriend and now alleged fiancée of pedophilic R&B singer, R. Kelly, is preparing to release a tell-all book about their relationship.
Savage, 26, in an email to The Post, confirmed the book will be called "Love and Joy of Robert" and "should be published on Saturday."
READ ALSO: Nigerian Singer, Seyi Shay breaks silence as fan revisits her old fight with Tiwa Savage
About the book's contents, Savage wrote,
"All I can say is that it is about Robert, the beginning of my life in Robert's shadow, where things began to take off, and where they are currently going."
She would neither confirm nor deny to The Post that she and Kelly, whose full name is Robert Sylvester Kelly, are engaged. She said, "Everything will be answered in my book."
She also did not reveal whether the book would be self-published or through an established publishing house, or where the tome would be available.
All this is coming after Joycelyn identifies herself as Robert Kelly's fiancée in a letter she wrote to a federal judge.
In the letter, she plead for leniency for R.Kelly as she insisted that she has been wrongly portrayed as a victim by the government and that R. Kelly is the best thing that's ever happened to her.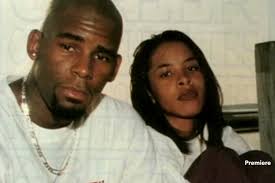 However, this did not go down well with her family.
R.Kelly was sentenced to 30 years in prison following his conviction last year on racketeering and sex crimes.
READ ALSO: Dancer Korra Obidi Reacts After Ex-Husband, Justin Dean Unveiled New Lady