Prince Harry and Meghan Markle have left the United Kingdom to visit Queen Elizabeth, who has been placed under medical supervision in Scotland.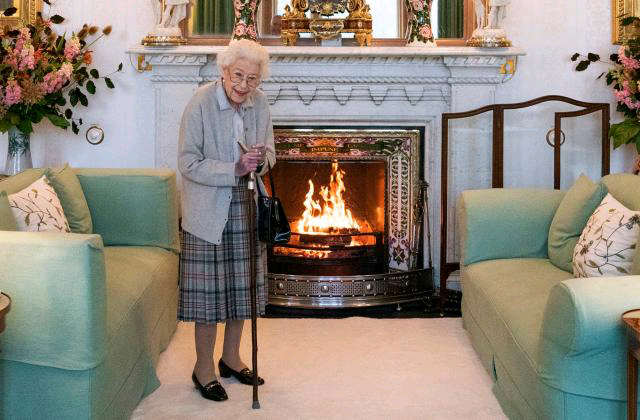 Since the end of last year, Britain's longest-reigning monarch has been experiencing "episodic mobility problems," according to Buckingham Palace.
"The Duke and Duchess of Sussex will be travelling to Scotland," a spokesperson for the couple said.
The couple, who are currently on a brief European tour, were scheduled to attend an awards ceremony in London on Thursday evening. They have changed their plans to visit the queen.
Queen Elizabeth is currently at her Scottish estate, Balmoral.
All four of the Queen's children have joined her at Balmoral Castle. Along with her grandson, the Duke of Cambridge.
An earlier statement by the palace said, "Following further evaluation this morning, The Queen's doctors are concerned for Her Majesty's health and have recommended she remain under medical supervision.
"The queen remains comfortable and at Balmoral."
Glamquad magazine once reported how Prince Harry revealed that the royal family "literally cut him off financially" after he and Meghan Markle stepped back as working royals.
He stated this during a quite revealing interview with Oprah Winfrey.
According to Prince Harry, the idea of deals with Spotify and Netflix came after "my family literally cut me off financially."
Harry said that he was cut off in the first quarter of 2020 — shortly after he and Meghan announced they would step back as senior members of the royal family. He added that he had the money left to him by his late mother, Princess Diana.
"Without that, we wouldn't have been able to do this," he said, likely referring to the family's move to California.
The Duke of Sussex added, "All I wanted was enough money to get security and keep my family safe."
Meghan and Harry also during the interview described painful palace discussions about the color of their son's skin and also losing royal protection.