Six months after her birth, Prince Harry and Meghan Markle have finally published the first photo of their daughter Lilibet Diana.
A family Christmas card included the newborn.
Alexi Lubomirski took the shot and posted it on his Instagram page with words of admiration for the British royal couple.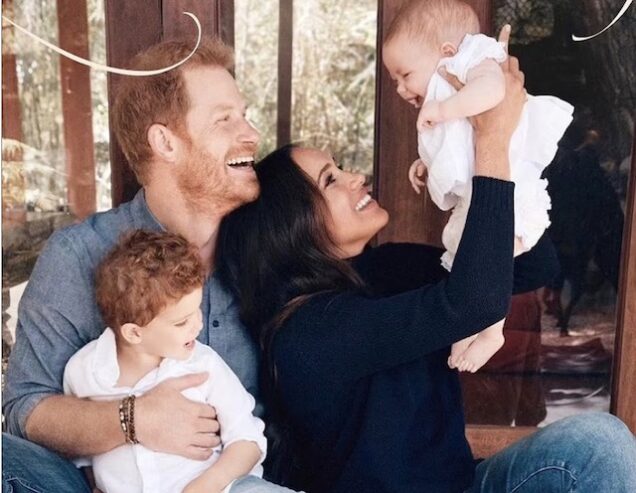 "The Duke and Duchess of Sussex, Archie and Lilibet", Lubomirski wrote..
"This is one of those rare and special projects, that one is fortunate enough to be a part of.
"To be able to continue the story of this family whom I first photographed as an engaged couple, then on the day of their wedding, as a married couple and now seeing their love manifest into two beautiful children, has been a delightful honour", he said.
The Sussexes of Montecito, California, sent out the card to indicate that they had donated to a number of charity.
The card was sent through @teamrubicon, in keeping with the company's practice of distributing through charity organizations.
Team Rubicon is a non-profit that helps veterans and responds to humanitarian emergencies throughout the world.
'This year we welcomed out daughter, Lilibet, to the world. Archie made us a "Mama and Papa" and Lili made us a family,' their message read.
'As we look forward to 2022 we have made donations on your behalf to several organizations that honor and protect families – from those being relocated from Afghanistan to American families in need of paid parental leave.'