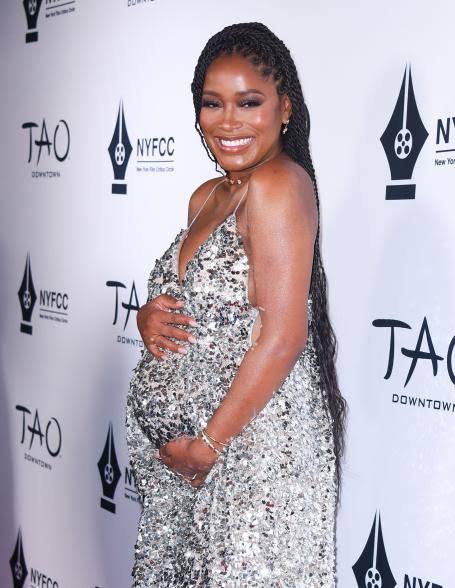 During a Wednesday appearance on "The Tonight Show Starring Jimmy Fallon," Hollywood actress, Keke Palmer appeared to let her first child's gender slip.
The actress quietly stated, as she presented the potential zodiac signs of her soon-to-arrive child with the audiences quietly stated, "I don't want to be too blunt for my baby boy."
The admission was quickly celebrated on Twitter by the 29-year-old's followers.
One user wrote; "Wait. Did Keke Palmer just reveal she's having a boy on Jimmy Fallon?!"
Another said; "keke just said 'my baby boy' on the tonight show OMGGGG congratulations."
Previously, the former Disney Channel star made a revelation that she and her partner, Darius Jackson, are expecting a girl.
"It kills me when guys are disappointed that they are having a girl, like they aren't the reason for that genetic outcome lmao," Palmer tweeted earlier this month.