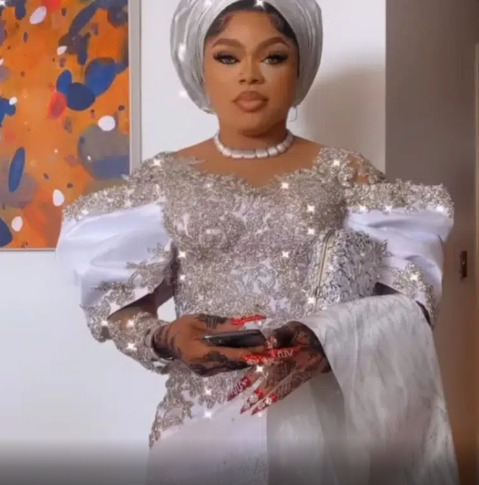 Sheik Muyideen Bello, a well-known Muslim cleric in Nigeria, has criticized his associates for praying during Bobrisky's housewarming celebration a few weeks ago.
When a video of Islamic clerics praying for Bobrisky appeared on the internet, it became the topic of social media.
Mixed feelings flooded the internet as some condemned the priests for their "blasphemous" behavior of praying for a man dressed as a woman, while others insisted the act was flawless.
See photo from the video below: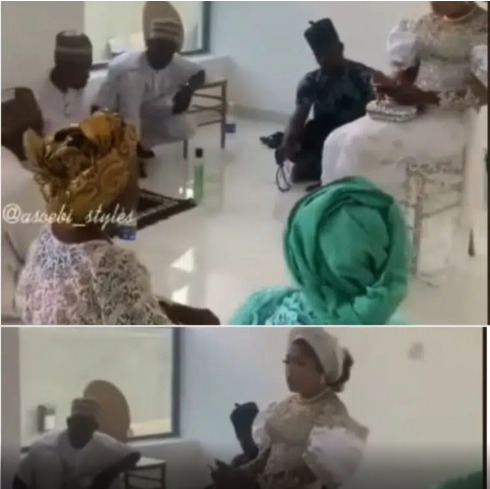 Sheik Muyideen Bello asserted during an interview with Punch Newspapers that the clerics who prayed during Bobrisky's housewarming lacked moral awareness.
He stressed that it is wrong to honour a man who poses as a woman irrespective of his social status or the type of events he is hosting.
Read Also: "Is it a crime to be a public figure in Nigeria?" Bobrisky cries
Sheik Muyideen Bello also noted that the Islamic religion does not accept transgender people. He claimed it is prohibited for a man to dress like a woman while a woman dresses like a man.
He said:
"I don't know what to call that – shall we say it is lack of the fear of Allah or lack of the knowledge of right and wrong? I don't understand what will make an Islamic cleric to be hobnobbing with a man who is claiming to be a woman. No matter what he is doing, be it housewarming, birthday, or whatever celebrations, I don't know what exactly those clerics intend to gain from such a gathering. Are they seeking fame? Is it for money? Would Bobrisky offer each of them a million naira? I doubt if he can give each of them a million naira.

"What would we say took them there? It's total nonsense. If we ask those clerics to give us references or authorities from the holy Quran to support their action, trust me, they won't have anything to back up their action. So, Islam does not approve of such.

"Yes, Islam doesn't accept such; Islam totally prohibits a situation where a man dresses like a woman or a woman dresses like a man; neither does Islam accept transgender. The position of Islam on such issue is that whoever engages in such is regarded as a lunatic, who isn't in his or her right senses. Islam is clear, it is a complete religion, Islam does not approve of it.

"We (men) can't turn ourselves to women. Will we be able to give birth to children as women do? Is it possible to insert a womb into men? Bobrisky would like to have us believe that he is a woman and he has breasts and buttocks, but are those real breasts and buttocks? Are they not products of surgeries?"