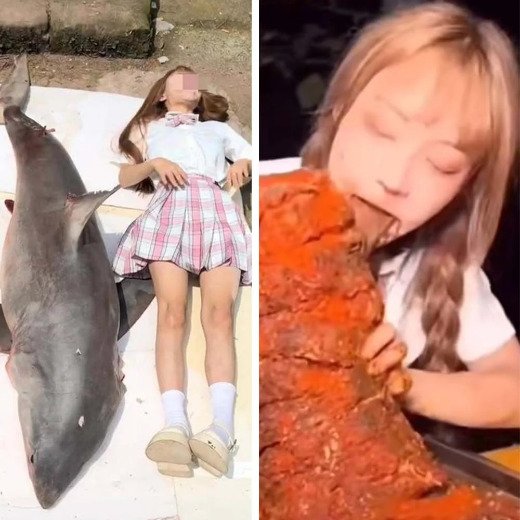 A Chinese food blogger was fined $18,500 after posting a video of herself illegally purchasing and eating a great white shark, glamsquad reports.
READ ALSO: MEET THE DESIGNER: Creative Director of Schiaparelli, Daniel Roseberry
The blogger, identified only as Jin by officials and known as Tizi in her videos, violated Chinese wildlife protection laws when she purchased and consumed the shark in April 2022, according to officials in the southwestern Chinese province of Sichuan.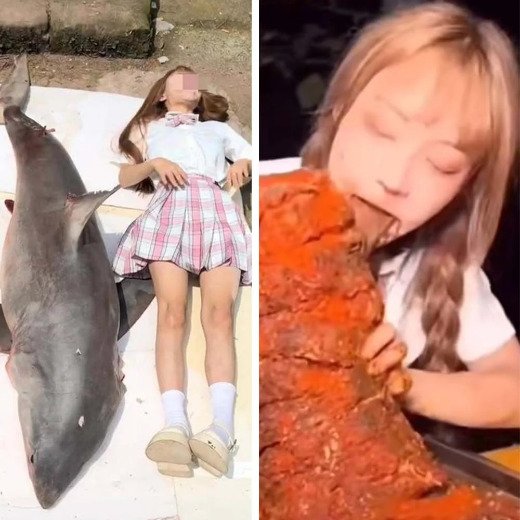 According to Insider, the blogger in question is well-known for posting mukbang videos, in which influencers film themselves participating in extreme eating challenges.
She had 7.8 million followers on Douyin, the Chinese version of TikTok, and had previously streamed herself eating crocodiles and ostriches.
Jin purchased the shark on Alibaba's Taobao shopping platform for 7,700 yuan ($1,141). She then uploaded videos to Douyin and Kuaishou, two other video-sharing sites.
The videos show her purchasing a 6.6-foot shark from a store, then slicing, cooking, and eating it.
The videos quickly went viral in China, but they were met with criticism. The World Wildlife Fund (WWF) considers great white sharks to be a vulnerable species, with a "high risk" of extinction in the wild.
In China, they are also legally protected. Illegal possession and trade of wildlife products in China can result in fines or prison time.
In August of last year, authorities in Sichuan Province began investigating the food blogger. Jin claimed at the time that she had purchased the great white shark legally and that she was looking for a lawyer.
"These people are babbling nonsense," she told the South China Morning Post.
According to Bloomberg, two people who were involved in capturing and selling the animal have also been arrested.