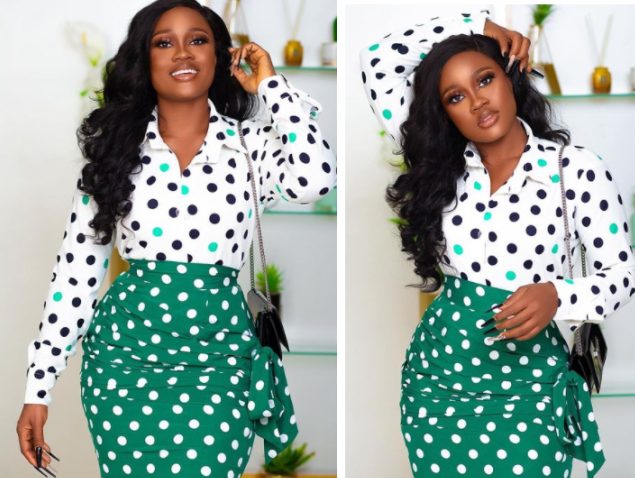 If you can't get enough of polka-dots, your personality is likely to be just as bright and active as the colorful print.
People who like polka dots are also known to be diligent and multi-taskers, a trait Cynthia Nwadiora, better known as Cee-C of BBNaija possesses.
Read Also: Glam Look Of The Day: Reality TV Star And Lawyer Cee-C Slays
Polka dots can be huge or little, resemble a point, and be randomly or methodically organized. A polka-dot dress may make a woman look elegant, classy, high fashion and chic.
Cee-C proves she's a babe and more as she rocked the green and white polka dots outfit.
She captioned her post, "Small in stature, but thick in spirit, soul, connection"
Read Also: Ka3na Leaves Us Asking For More With New Photos
See the lovely photos below: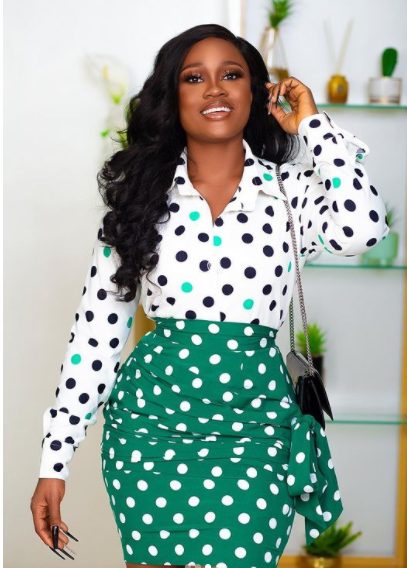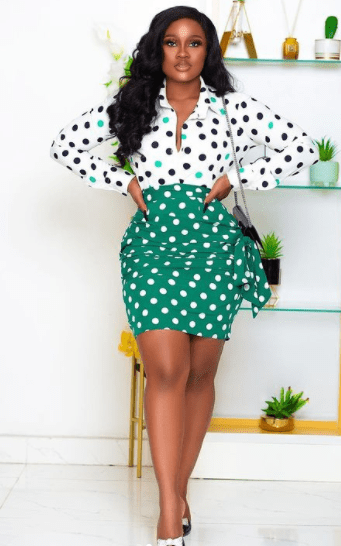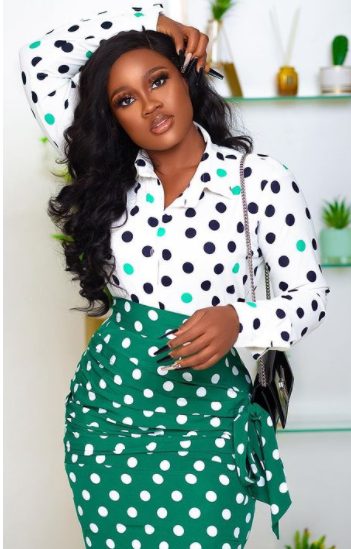 Read Also: Ripped jeans: cool or trashy?