'Lightyear' is currently showing in cinemas nationwide for those interested in watching it.
Following rumours that it had been banned due to its contentious same-sex kissing sequence, Pixar's new animated film 'Lightyear' is currently streaming in Nigerian cinemas.
The film will be released in Nigerian theaters on Friday, June 17th, according to Filmone Entertainment, the film's distribution business. Because Nigeria has a zero tolerance policy for LGBT content, a censored version of the film will most likely be shown in theaters.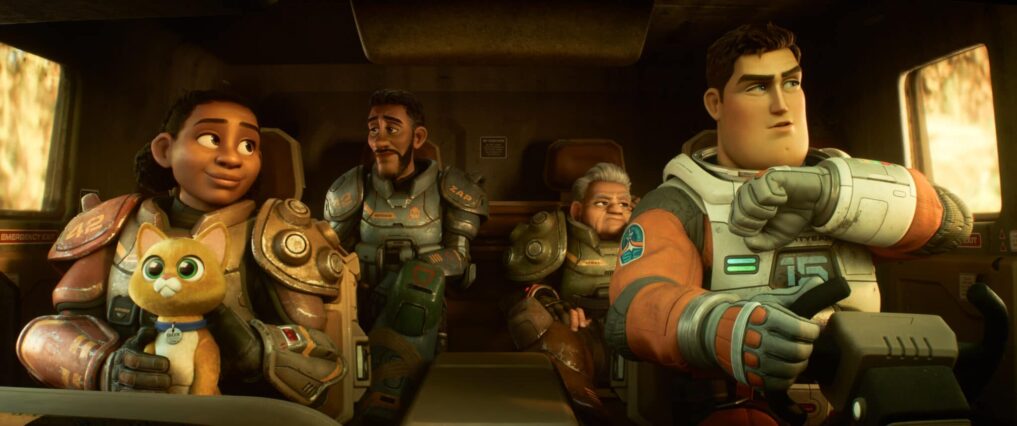 Read Also: "I'm not interested in marriage now" – Denrele Edun
The sensational scene in the movie features a character called Alisha Hawthorne briefly kissing her same-sex partner.
Since its release, the 'Toy Story' prequel has become a stage for major controversial LGBTQ+ takes. At least 14 predominantly Muslim countries in the Middle East including Saudi Arabia, the United Arab Emirates and Kuwait have announced a complete ban of the film. A handful of Asian countries have also expressed strong reservations for Disney's inclusive content.
Read Also: Actor, Moses Armstrong allegedly arrested for raping a minor
In Nigeria, the rumoured ban comes as no surprise. In November 2021, the Censors board temporarily banned Marvel's 'Eternals' for featuring a seconds-long same-sex kissing scene. The offensive scene was later yanked and returned to the big screens. The board later explained that the scene violated Nigeria's 'ethics'.