Without mincing words, there are celebrities who are best buddies. Some of the celebrities in this category have been able to sustain the test of time. They have laid good foundation on true friendships.
Check the list below for top 10 celebrities who are best buddies as captured by glamsquad.
READ ALSO: Interview: "I have always been funny to the best of my knowledge" – William Uchemba Speaks on his journey as a Comedian
Taylor Swift and Selena Gomez

Selena Gomez and Taylor Swift at an award show in 2011.
They met in 2009 at a Jonas Brothers concert while they were both dating Joe and Nick Jonas. They quickly became close friends and have kept in touch over the years, starring in music videos, performing onstage, and hanging out in Los Angeles. This duo is without a doubt legendary.
Gayle King and Oprah Winfrey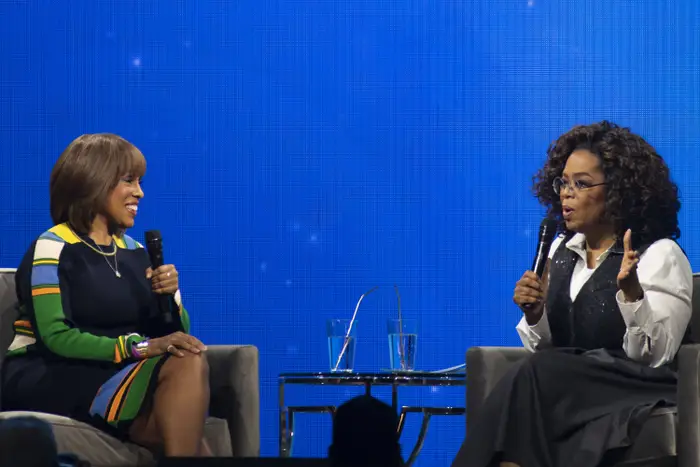 Gayle is well-known for being Oprah's best friend. It's just the truth. In 1976, the now-iconic duo met while working at a Baltimore television station. Gayle worked as a production assistant, and Oprah worked as a news anchor. The best friends have given numerous, often uncensored interviews about their 40-plus-year friendship, citing a lack of jealousy and an instant connection as the magic behind their friendship.
Liv Tyler and Kate Hudson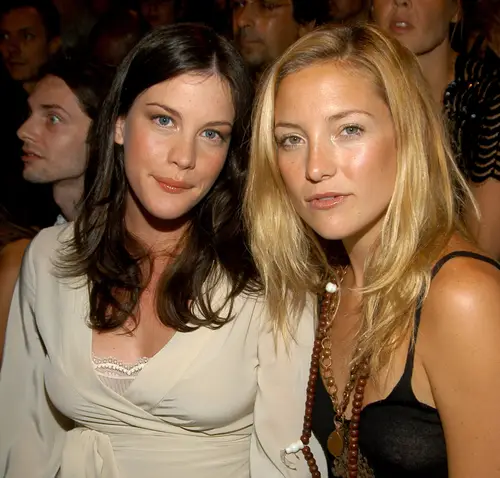 Kate Hudson and Liv Tyler attend an event.
They grew up together because of their famous parents and even appeared in Dr. T and the Women in 2000. They've had countless cute friendship moments over the course of their 20-plus years of friendship, from posing on red carpets to Aerosmith singalongs and more. Kate's eldest child also has Liv as a godmother!
Bette Midler and 50 Cent

50 Cent, dressed in a suit, smiles alongside Bette Midler, dressed in a green coat.
The unlikely duo struck up a friendship while working on a community garden project in Queens in 2008 through Bette's New York Restoration Project, with 50 Cent establishing the Curtis "50 Cent" Jackson Community Garden in the borough. Bette and 50 Cent are 30 years apart in age, with Bette known for her soaring vocals and 50 Cent a well-known figure in the rap community. The best friends maintain contact and can be seen posing for Instagram photos together.
Kate Winslet and Leonardo DiCaprio

At an awards ceremony, Leonardo DiCaprio and Kate Winslet are seen smiling.
After co-starring in Titanic, these two became best friends and are frequently seen cheering each other on at award shows and walking down the red carpet together. Leo even walked Kate down the aisle at her wedding! They are always supportive of one another.
Jada Pinkett Smith and Queen Latifah

Jada Pinkett Smith and Queen Latifah can be seen laughing on a talk show.
At the time, Jada was a teenager and Queen Latifah was performing at a club in Baltimore. The icons have been close friends for over three decades and have repeatedly reaffirmed their friendship. She first appeared in the 1990s crime thriller Set It Off before reuniting for the 2017 comedy Girls Trip. PS: Jada Pinkett Smith, the First Lady of Hip-Hop, is responsible for her acting career. They also have a great "Carpool Karaoke" segment that you should watch!
Robert Pattinson and Tom Sturridge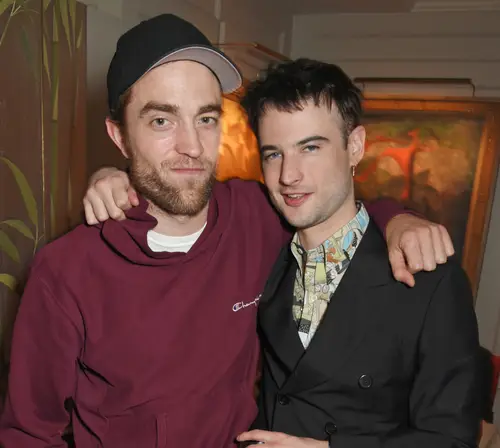 Robert Pattinson and Tom Sturridge were photographed at an event.
They first met when they were 12 years old and have remained friends throughout their acting careers. The BFFs are frequently seen out and about in New York or London, and they have even gushed about each other in interviews. Talk about friendship goals!
Keira Knightley and Sienna Miller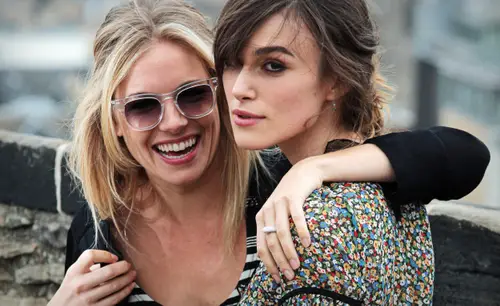 Keira Knightley pictured with Sienna Miller's arm around her.
These now BFFs first met on the set of The Edge of Love in 2008, as they are both equally talented. Kiera has long been Sienna's beauty icon, and she was there for her friend when she gave birth to her first child in 2014. The close friends keep to themselves, but they show up to support one another at movie premieres and Keira's wedding in France in 2013.
Meghan Markle and Serena Williams

Meghan Markle and Serena Williams were photographed smiling at an event.
Serena is a legend, but did you know she has royal friends? Megan and the tennis pro have been friends since 2010, with the duchess attending Serena's matches over the years. Williams, who co-hosted Meghan's baby shower in 2019, has spoken out in support of Meghan, calling her a "selfless friend," according to People.
Jennifer Aniston and Courteney Cox

Jennifer Aniston poses with her arms wrapped around her. Courteney Cox is an actress.
They met on the set of Friends in 1994 and formed an incredible friendship that has lasted over 20 years. The couple has supported each other through their divorces and has shared joy by serving as maids of honor at each other's weddings. Jen is even Courteney's godmother for her daughter, Coco.