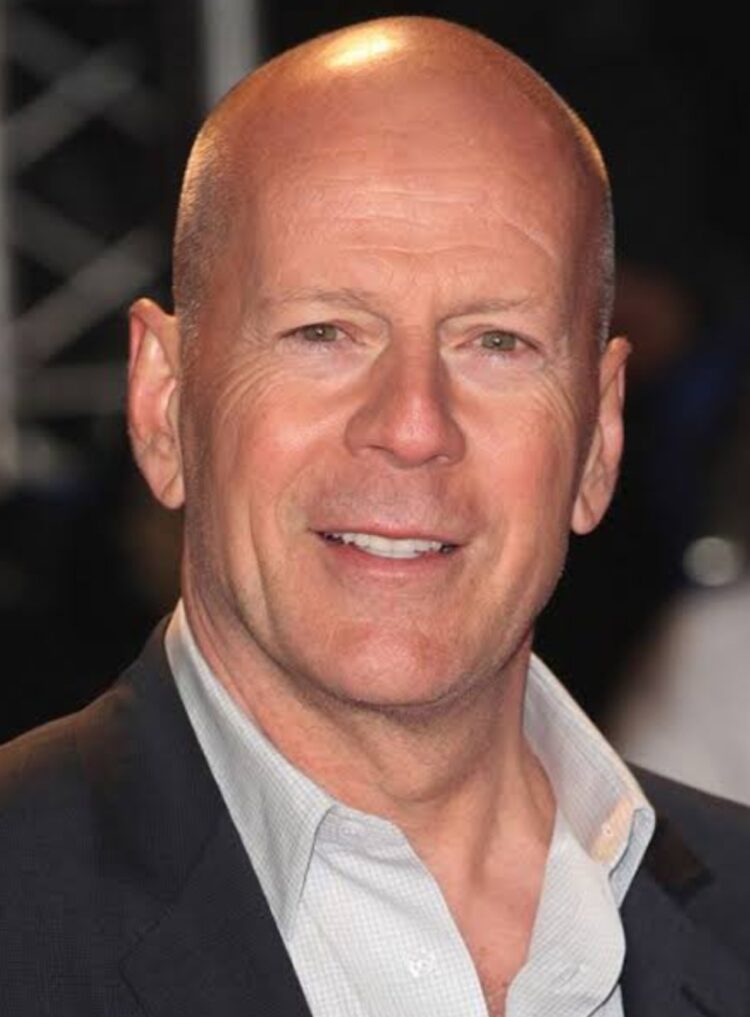 American actor, Bruce Willis has been spotted in public for the first time after his frontotemporal dementia diagnosis.
Glamsquad reported that Willis family disclosed that the actor was suffering from dementia.
This comes less than one year after he retired from acting due to his battle with brain disorder, aphasia.
The 67-year-old Icon, withdrew from acting in 2022 as he began his fight with the illness that caused his language abilities to deteriorate. Read here 
In pictures and video obtained by the Daily Mail, the "Die Hard" actor had a day out with two friends in Santa Monica, California.
During the outing, the actor wore a grey beanie, blue sweatshirt and black pants, which he paired with a black watch.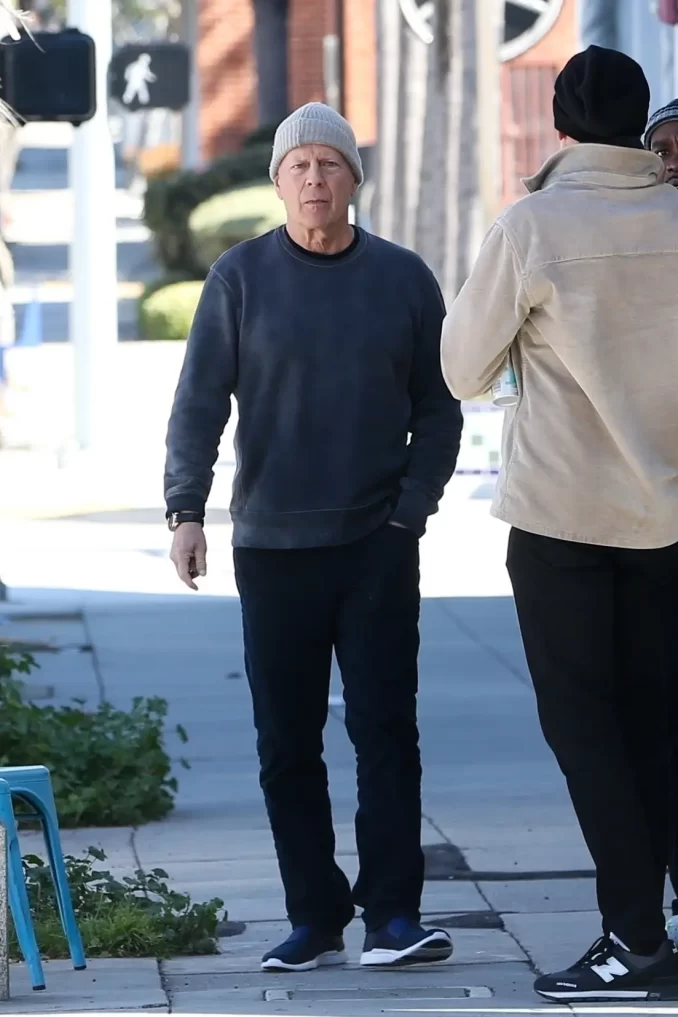 Willis cruel disease can cause slowed movement, stiffness, balance problems and changes in behavior or language.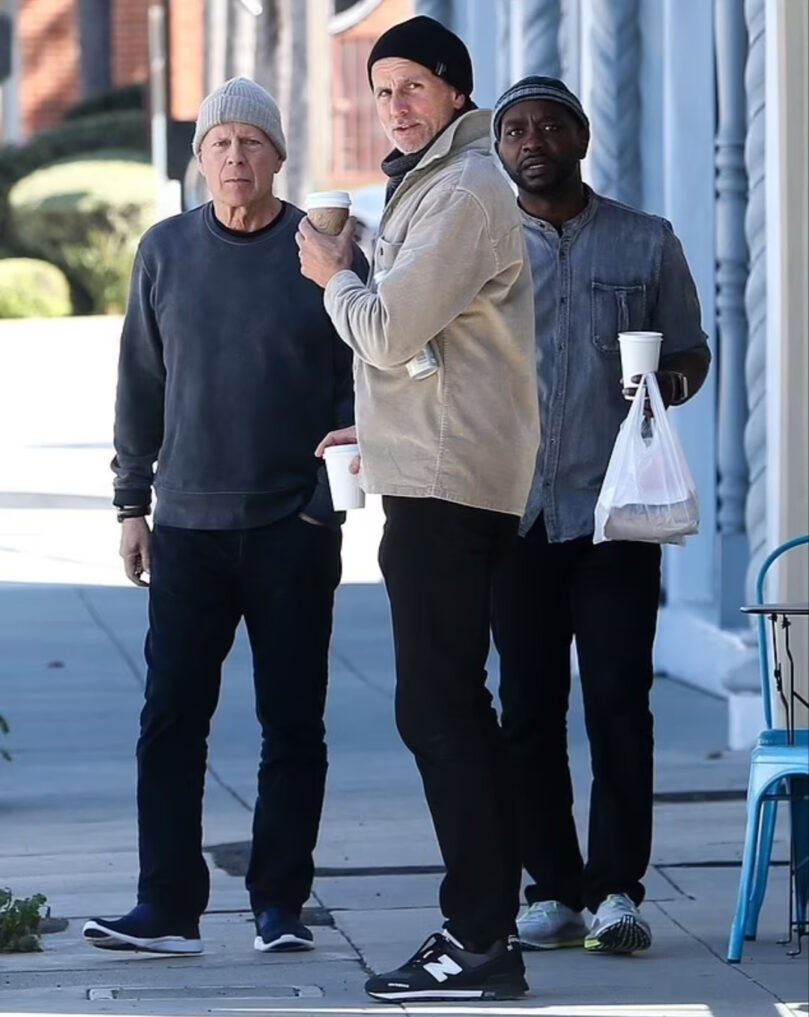 On the Association for Frontotemporal Degeneration website on 16th February, Willis wife, Emma Heming, ex-wife Demi Moore and five daughters said
"While this is painful, it is a relief to finally have a clear diagnosis".

"FTD is a cruel disease that many of us have never heard of and can strike anyone. For people under 60, FTD is the most common form of dementia, and because getting the diagnosis can take years, FTD is likely much more prevalent than we know"
While Willis' family said there are "no treatments" for the disease, they hoped "any media attention" can shed light on the illness "that needs more awareness and research."
Read Also: Check Out Top American Legendary Actors Who Thrilled Us With Their Roles In Action Movies