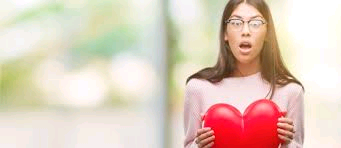 In other to know what you are suffering from you have to at least know the name.
Ever noticed that you can't open up when it comes to love?  are scared of falling in love? Then you have philophobia.
Read Also: Know Your Phobia And Its Meaning
Some mistake philophobia with gamophobia.
Definition;
Philophobia is a fear of falling in love. It can also be a fear of getting into a relationship or fear that you will not be able to maintain a relationship.
Gamophobia is the fear of commitment or the fear of marriage.
Read Also: For Ladies: How To Dress For A First Date
The both are almost the same thing, as the both are about love.
However, in other to identify a philophobe here are the signs;
1. You have Trust Issues
You find it hard to trust people so you tend shut your heart down so no one can gain access to it – a locked heart prevents a broken one- and hurt you.
2. You are afraid to open up in an intimate level
You may be out going and friendly but when it comes to intimate topics you tend to shut down.
3. You feel extremely awkward after being physically intimate with someone
Although you enjoy physical intimacy, you do not know how to handle the awkwardness that comes after. Showing affection in a physical way comes naturally for you; the challenge comes when you have to use words to express how you feel.