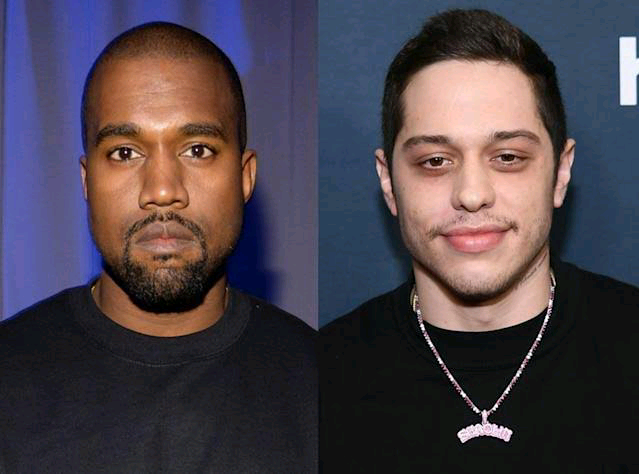 American comedian, Pete Davidson is set to go for therapy after being bullied online by Kanye West.
Pete who was in a relationship with Kanye West's ex wife, Kim Kardashian is set to go for therapy after being bullied severally by Kanye.
Read Also: MEET THE DESIGNER: Meet Donatella Versace the creative director of Versace
However a source has informed Page Six that Kim Kardashian is in full support with Pete going for therapy.
"Kim was very supportive of Pete going to therapy," one source told Page Six.
"Kanye was very detrimental. He was posting negative things — now add thousands and thousands of comments. Someone has to work with you to deal with something like that," they added.
Davidson also received death threats from West's fans, which is partially why he has been in "trauma therapy" in April, according to the source.
Read Also: VIDEO: Kizz Daniel apologize to Tanzania promises a free show
"Getting death threats from [Kanye's] fans and all the negative attention online doesn't feel good for the average person — add someone who's struggled with mental illness, and it's even worse," another source pointed out.