Pete Davidson appears to be forgetting about Kim Kardashian, glamsquad reports.
READ ALSO: 2023: Mr Ibu, Hilda Dokubo, Psquare and 7 Other Nigerian Celebrities Rooting for Peter Obi
Pete, 28, appears to have had his "my girl is a lawyer" tattoo removed just two months after his breakup with Kim Kardashian, 41.
New photos of the comedian on the set of his new project Bupkis show him with a bandage visible at his neck where the tattoo was drawn, implying he is removing the ink.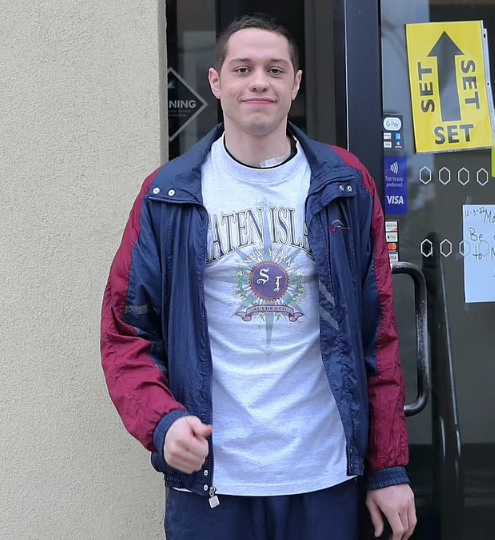 Kim shared a photo of Pete's tattoo, which read "My girl is a lawyer," in March.
Kim revealed earlier this year on Ellen DeGeneres' show, "He has a few tattoos, a few cute ones, that he got," adding, "My favorite one says, 'My girl is a lawyer.'"
Pete also got tattoos of Kim and her four children's initials at the time.