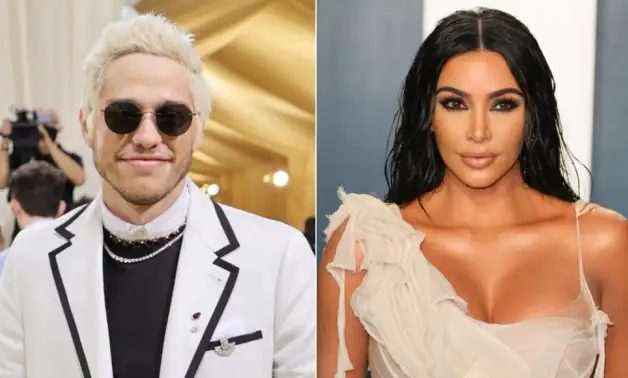 During his visit on Late Night With Seth Meyers on Monday, Pete Davidson played the mounting rumors that he's dating Kim Kardashian for laughs.
Following her Saturday Night Live hosting debut in October, the comedian, 27, has been romantically linked to mother-of-four Kim, 41.
Pete, whose ex-girlfriends include Ariana Grande, Kate Beckinsale, Kaia Gerber, and Phoebe Dynevor, laughed off the rumors while promoting his new show The Freak Brothers.
'I want to address something. I feel like I want to confirm if it's real,' said Seth, referring to his various sightings with Kim.
Cutting in, Pete joked: 'There's a lot of people I walk by, people are like whispering, and, you know, making eyes at me. And, you know, but it is true. I do have a show on Tubi coming out.'
"The Tubi,' Seth said, referencing the ad-supported streaming service owned by Fox Corporation."
Pete was on the NBC show to promote the animated comedy The Freak Brothers, which will launch on Tubi on November 14th.