It's typical for us to focus on general style trends and try to decipher across the board what people particularly the fashion forward crowd are wearing but i've found a new past time that's just as interesting, tracking personal style trends.
Style is and has always been a reflection of our state of mind and how we perceive ourselves. Sometimes it's a reflection of our mood for the day, some other times it reflects our activities for the week and what we are looking to project and in other moments it reflects new likes and interests and style star Zina Anumudu appears to be having one of those moments.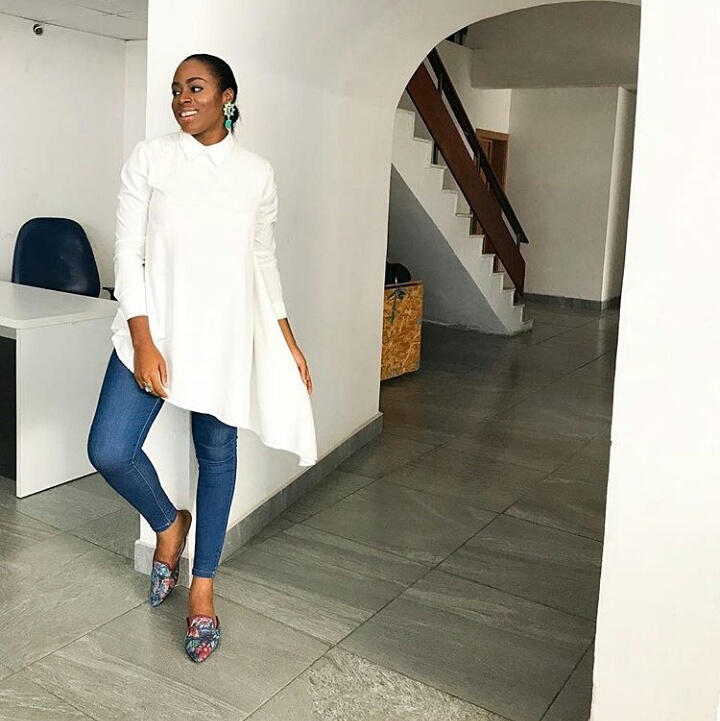 The Creative Director and style princess appears to be speaking in colours these days. Enjoying some versatility in her styling, from ultra clean feminine looks to more colourful but casual looks, Zina consciously or subconsciously appears to be circling around 3 primary colours; White, Blue and Pink. A huge number of Zina's looks since july; From denims, dresses, jackets and jumpsuits all seem to be expressions of a preference to that particular colour palette. She doesn't appear to be doing badly at all with the execution; mixing shades, silhouettes and cuts up rather nicely, so for that she gets a style nod from us.