Patoranking, a dancehall artist from Nigeria, has released his much-anticipated song, "Kolo Kolo," which features Tanzanian music legend Diamond Platnumz.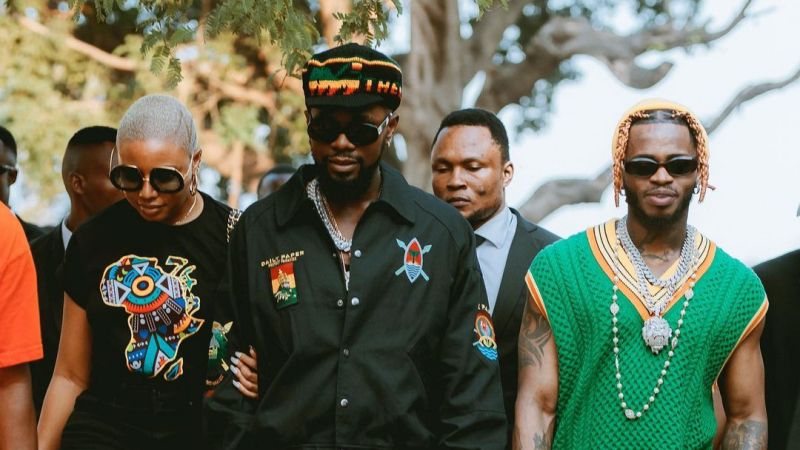 Nancy Isime, a favourite in Nollywood, starred in the catchy music video, which Dammy Twitch also produced. The videos were filmed in Dar es Salaam.
Patoranking and Diamond Platnumz use Nigerian Pidgin and Swahili, respectively, to serenade their love partners as the song begins with a sensuous horn melody.
Yung Willis, who produced "Celebrate Me," the Best Recording of the Year winner at the 15th Annual Headies Awards in Atlanta, reunites with Patoranking on "Kolo Kolo."
"I always love to work with artists from different parts of Africa," Patoranking says. "Reuniting with Diamond was a no-brainer. We've always had that chemistry musically. Anytime we link up, it's pure vibes."
Patoranking and Diamond have appeared on tracks before. They sing together on the 2017 song "Love You Die." Since then, the song has received over 20 million streams on different DSP platforms in addition to over 60 million views on YouTube.
Patoranking is now finishing up work on his fourth studio album, which has not yet been given a name. It will be released early next year via a new collaboration between his own Amari Musiq label and distributor The Orchard.
'Kolo Kolo' is a Nigerian slang term meaning a crazy person.
WATCH BELOW: