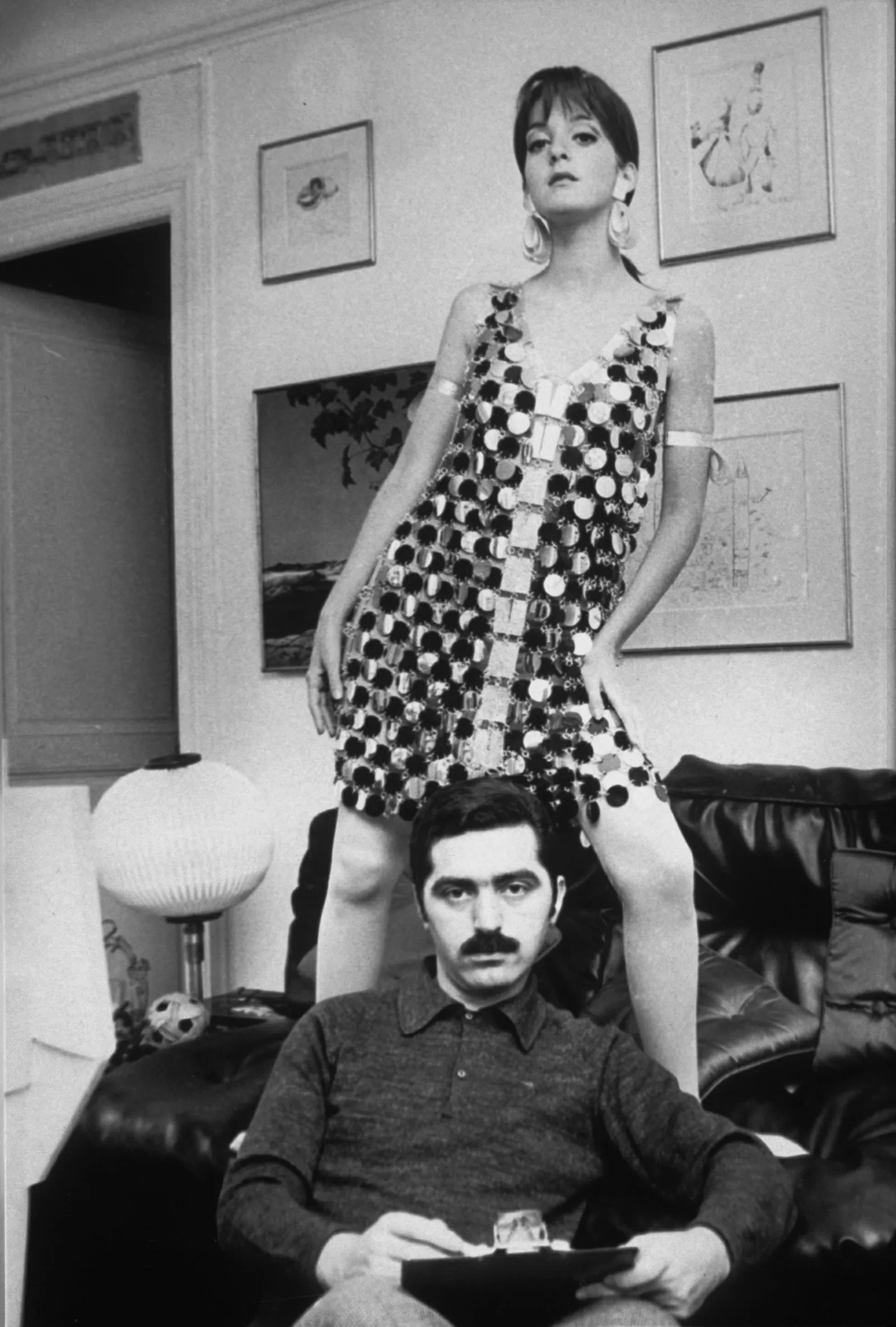 Late Spanish designer, Paco Rabanne lived an amazing life as a fashion designer as he produced some breathtaking designs that kept loyal customers on their heels. His legend lives on. Not only in the 60s was his fashion recognized as but also in the 20s.
Read Also: Armani Prive Spring Summer 2023 Haute Couture Collection
The disc dresses struck a mix between space-age modernism and a certain craftiness—one can picture getting out a pair of pliers and trying to put one together. Julien Dossena, the creative director of the house, brought these interconnected marvels back to life in a way that was a little more grounded.
In addition to building them in earthy, mossy hues, he also included pants and toppers to give them the ability to switch between day and night with or without Barbarella's Excessive Machine.
These joyful, brilliant, and distinctive outfits were created in the creator's likeness. At the age of 88, the renowned Spanish fragrance and fashion designer passed away in Portsall, Brittany, France, on February 3, 2023.
Read Also: Marni Fall Winter 2023 Runway Show in Tokyo
View highlights from his life below.