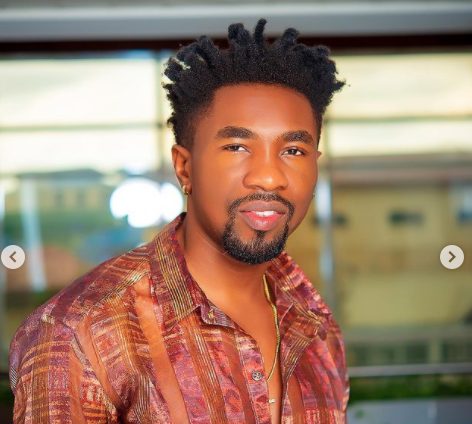 Former Big Brother Naija housemate and actor, Boma Akpore has expressed his thoughts on the ongoing elections in Nigeria. 
Sharing his opinion on the  type of president the country needs, Boma asserted that the past leaders have failed woefully and Nigeria needs a new leader to take the nation to the promised land. 
He said:
"Hopefully, we can elect the person who can take us to the promised land. And most importantly, it won't be empty promises this time. All our past leaders have failed us woefully. If the nation is well, it will spread positively to every sector; not just the entertainment industry. I am more focused on a leader with conscience, who has the interest of the country at heart".
Read Also: 2023 election: "There will be a massive national revolt" Pere Egbi issues stern warning to INEC
Taking about his acting career, Boma said the roles of a lover boy is his strength.
He said:
"I am yet to play the role of a lover boy, which I think is my strength. I would also love to play more action roles, either as a villain or superhero. I am never going to be stereotyped in movies because I am well trained. I attended the New York Film Academy, United States of America".
Reacting to the issue of people going into relationships just because of what they can benefit from their partners, Boma said,
"In my opinion, everybody on earth definitely go into relationships for one reason or the other; be it material or not. Some enter into it for peace of mind, happiness and emotional security. This, they can't produce for themselves. For whatever reason one enters into a relationship, one should be honest. One will always find who one is looking for."
The actor added that his deal breaker in relationships were disrespect, dishonesty, not being ambitious and lack of emotional intelligence.
Read Also: Video: Omoni Oboli furious after spending the night at her polling unit