As you all know, every week is one hot pics to another as our beautiful celebrities never seem to disappoint when it comes to good looks and dressing they seem to drop it like its hot.
As much as we love all the way they look and the way they dress they are of course some Outfit that stands out!
Read Also: Glam Look Of The Day: Realith TvV Star, Kim Oprah Glows For Birthday Celebration
Here are our best pictures on Instagram this week;
Maria Chike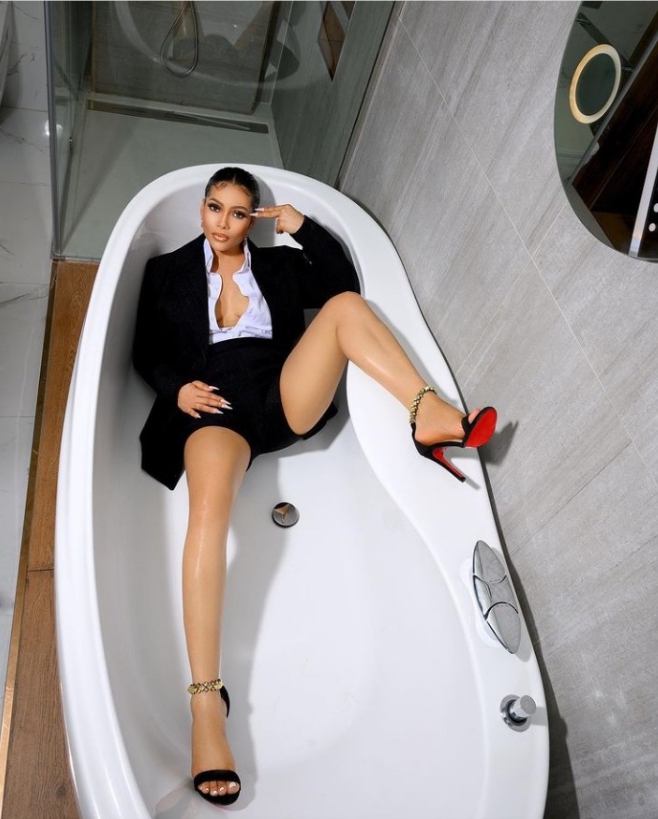 I can seem to get enough of this picture of Maria Chike, is it the bathtub or the smoothness of her beautiful skin? The picture is just divine.
Read Also: Reality TV Star, Kim Oprah Turns A Year Older! 
Mercy Eke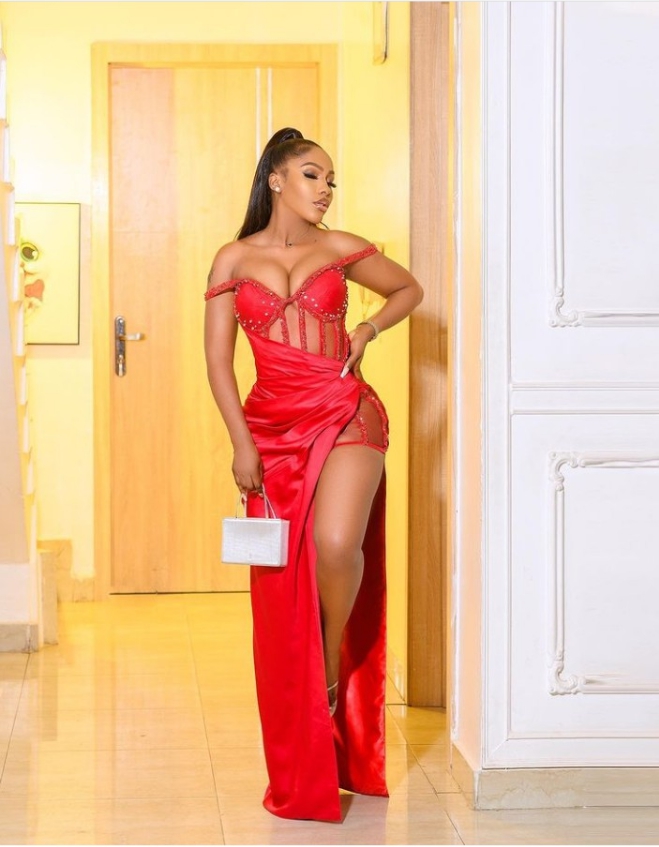 Mercy Eke don't seem to be having mercy on anyone as she pose sexy in this red hot gown.
She is indeed the definition of " hot like a heater".
Alex Unusual
Alex definitely look unusually hot in this sexy black and pink! If clothes where food I would definitely be eating this all day!
This BBnaija girls are definitely not smiling as they are looking sexy every single day.
Tell us what you think, and who was your best leave your comments in the comment section.