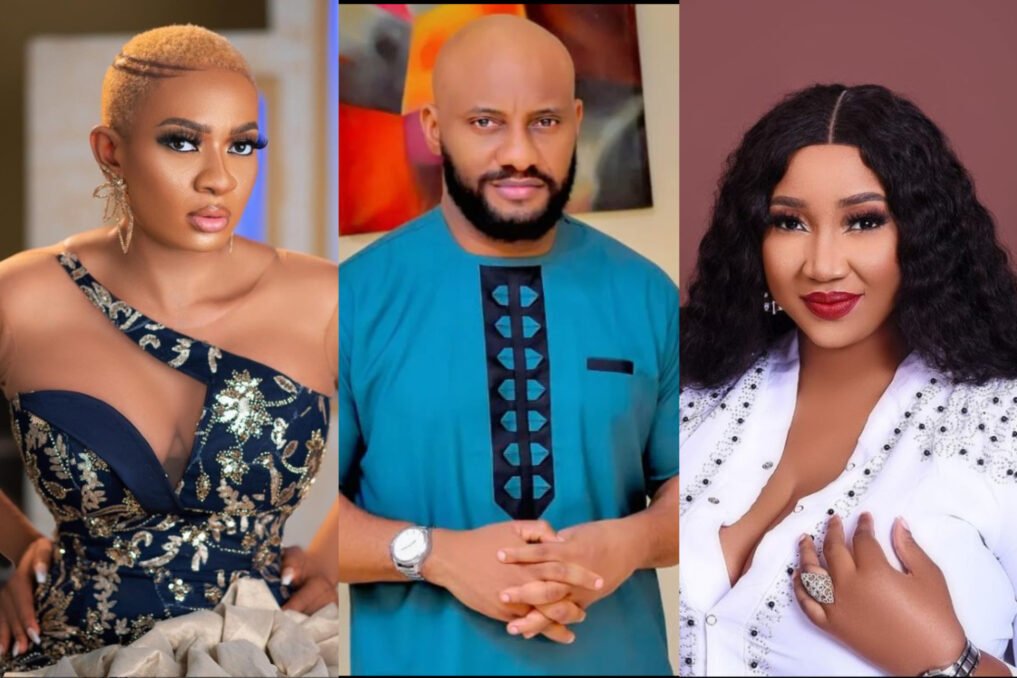 Yul Edochie who has been in the news lately following the series of advice he has been dishing out to single men and women has again stirred reactions on social media with his revelation on who owns a polygamous man's heart.
The actor and movie producer who is married to two women – May Yul-Edochie (His heartthrob from his teenage years), and Judy Austin ( his colleague) admitted that only a man can know who owns his heart.
Read Also: "Never lower your standard for anyone" Yul Edochie advises lady after embarrassing experience on a date
The father of five said neither cooking nor being good in bed is enough to win hearts as there is more to it.
Yul revealed this as he responded to a fan's query. The fan had questioned who owns a ma hearts between a woman who can cook and another who is good in bed.
The fan wrote: "A man has 2 wives. The first wife is very good at cooking, the other one is good in bed.
Question: who owns the man's heart?"
Yul responded: 
"Ask the man. Only him can answer the question. Owning a man's heart doesn't come from cooking or being good in bed. There's more to it".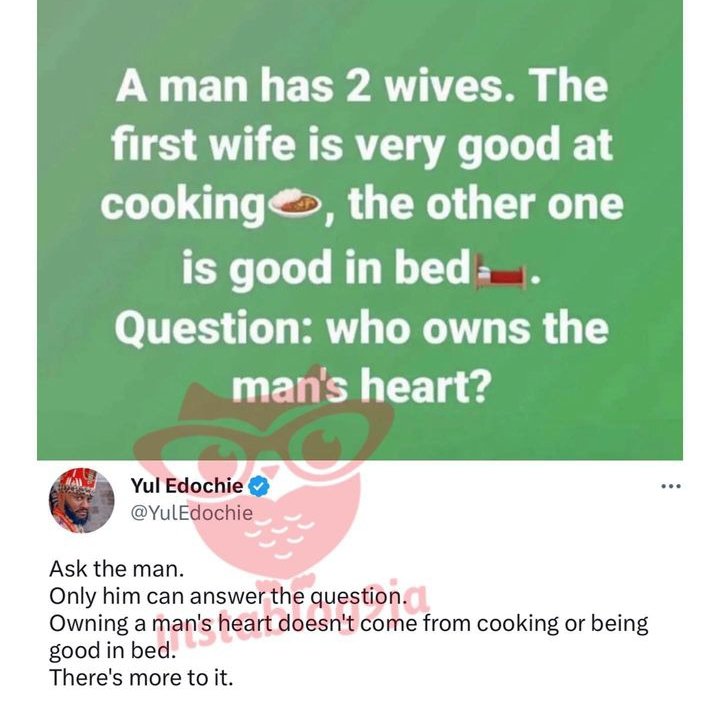 Read Also: "Money isn't everything" Actor, Yul Edochie says as he shares dating tips with men  
Yul tied the knot with his first wife, May in 2004 at the age of 22, after dating for six years. They were peacefully married for seventeen years until Yul revealed his colleague, Judy Austin as his second wife in April 2022 and also introduced the son they have together to his father, Veteran, Pete Edochie.
His action followed a serious outburst on social media as fans, friends, and family slammed him for his action.
However, eight months later, Yul decided to publicly apologise to his wife for his actions, as he stated that he meant no disrespect to her.