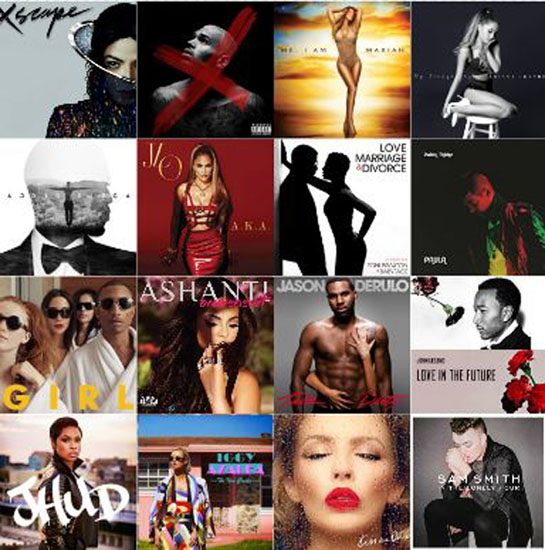 The year's fourth quarter is being greeted with dismal news: not one single album released this year has been certified platinum.
Indeed, despite at least 60 songs shifting over 1 million copies, their parent albums cannot proclaim such. We thought things were bad last year when only five albums went platinum, led by Justin Timberlake's' 20/20 Experience' (which had sold over 2 million copies by last year's closing).
But, this year's looking to be much worse. To add insult to injury, 2014′s best selling album by a solo act is Beyonce's self titled fifth album which was released in December 2013.
We're waiting on Rihanna, Eminem, Nicki Minaj,and Taylor Swift to save the day.
Full report below: Via Billboard
"…after nine months, not one artist-album has yet to hit the million- unit mark, although the Frozen soundtrack is the year's bestseller so far with a robust 3.12 million units.
The best-selling artist title this year is Beyonce's self titled album with 776,000 scans, followed by Lorde's Pure Heroine, with 754,000 units. But like Frozen, both of those albums came out last year, which means that so far the top three selling albums this year were released last year.
Related articles across the web