Omoni Oboli

Born
22 April 1978 (age 43)
Benin City, Edo, Nigeria
Nationality
Nigerian
Education
Bachelor of Art in Foreign Languages
Alma mater
University of Benin
Occupation
Actress, scriptwriter, director, producer
Years active
2009 — present
Known for
An Actress, A Movie director , Scriptwriter, Author and Movie Producer
Spouse(s)
Nnamdi Oboli ​(m. 2000)​
Children
3
Omoni Oboli Background
She was born on April 22nd, 1978, the second and last child of her parents in Benin City, Edo State. The multi-talented actress has Mosogar ancestry and is from Delta State, Nigeria. She completed her primary and secondary education at Delta Steel Company Primary School and Delta Steel Company Technical High School, respectively.
Omoni was the head of the literary and debating societies and the theatre club in elementary and secondary school.
Omoni attended the University of Benin after high school, concentrating in French and earning a second-class upper in Foreign Languages.
Her education also included a course in digital filmmaking at the New York Film Academy.
Omoni Oboli has three sons with her husband Nnamdi Oboli.
Omoni Oboli Career
Omoni Oboli, who has aspired to be an actress since she was a child, began working in the profession as soon as she finished high school.
In 1996, she made her acting debut in the film Bitter Encounter, which launched her into the spotlight. Her professional acting skills opened doors for her in the industry, and she progressed from supporting roles to leading roles before deciding to get a degree at a university instead.
Her career took a hiatus after graduation when she got married and left the field until 2006. As soon as she got home, she carried on with her exploits and in 2007 she made her first motion picture.
Omoni Oboli is a driven and determined individual who will stop at nothing to achieve her goals. It was in 2014 when she made her feature film directorial debut.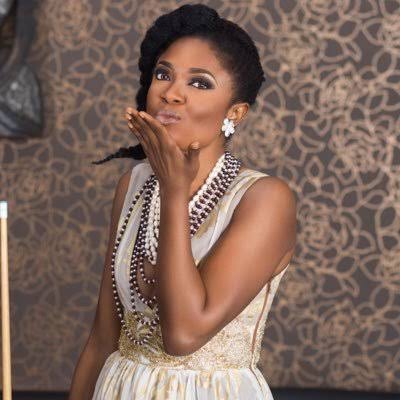 Omoni is a well-known figure in Nigerian film and television. She's also an accomplished writer. The Stars Are Ageless is a book she wrote.
Filmography
1996 – 2014
Bitter Encounter – 1996
Not My Will – 1996
Destined To Die – 1996
Another Campus Tale – 1996
Guilty Pleasures – 2009
Entanglement – 2009
The Figurine – 2009
Bursting Out – 2010
Anchor Baby – 2010
Bent Arrows – 2010
Feathered Dreams – 2012
Stolen Tomorrow – 2013
30 Days in Atlanta – 2014
Brother's Keeper – 2014
Render to Ceaser – 2014
Being Mrs Elliot – 2014
2015 – 2019
As Crazy As It Gets – 2015
Fifty – 2015
Lunch Time Heroes – 2015
The Duplex – 2015
First Lady – 2015
Code of Silence – 2015
Of Bad Faith – 2015
Wives on Strike – 2016
Okafor's Law – 2016
Wedding Party 2 – 2017
The Women – 2017
Wives on Strike: The Revolution – 2017
My Wife and I – 2017
Wings of a Dove – 2018
Moms at War – 2018
Love is War – 2019
Sugar Rush – 2019
Oloture – 2019
Omoni Oboli's Awards And Nominations
Best Actress for Narrative Feature at a Los Angeles Movie Awards in 2010
Omoni was awarded the Best Actress at the Harlem International Film Festival in 2010

Actress of the year nominee 2010 at the Future Africa Awards
Nominee for Best Actress (AMAA) – 2011
Big Screen Actress of the Year at the ELOY Awards – 2014
Nominee for Best Actress in a Leading Role (English) at BON – 2014
Nominee for Best Actress in a Leading Role at the Face 2 Face Africa Awards – 2014
Sun Nollywood Personality for 2015
Nominee for Best Actress in a Leading Role (English) at the (BON) Awards 2016
Nominee for Best Actress in Nigeria, held at the Ghana Naija Awards – 2018
Omoni Oboli's Net Worth
According to report Omoni Oboli was worth $400,000 in 2018.