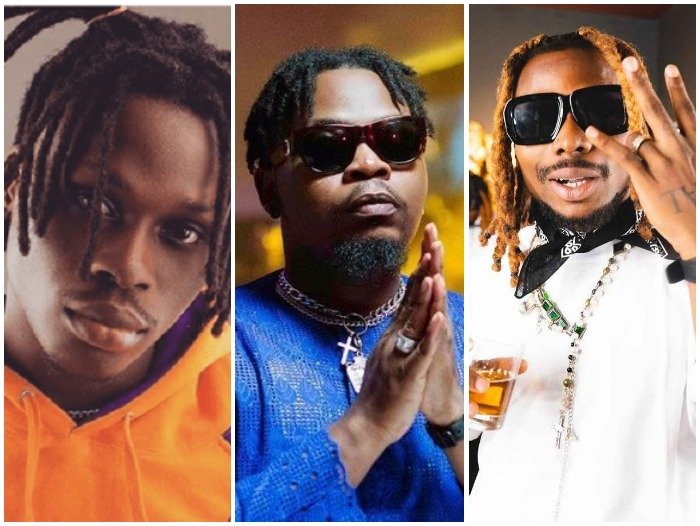 Legendary Nigerian musician Olamide Adedeji, also known as Baddo, has disclosed the motive behind his decision to sign high-profile singers Fireboy DML and Asake to his YBNL music record label.
The "Story For The Gods" singer said he amassed so much wealth and was clueless about what to do with money, so he decided to invest in other people's lives by identifying and nurturing talents with his label.
Olamide made the revelation during a podcast with UK media personality Ebro. He said signing new acts to his label was a way of giving back to society.
ALSO READ: SINGER OLAMIDE RECOUNTS THE MOST EMBARRASSING MOMENT OF HIS LIFE
The singer said:
"I just started stacking up money and the money was becoming too much for me. I was like, 'Yo, I don't have anything to do with this money. I need to sign new guys. Let me spend money on people.' You know it is just like my own way of giving back to society."
It will be recalled that in an interview with Okay Africa, Olamide narrated how he was thrilled by the uniqueness of Fireboy's sound before deciding to sign him.
Baddo said:
"His sound was just so unique. When I got to hear his music and see his video. I was like, this dude is dope. I was honestly done with signing artists, I was tired of it, but I just couldn't resist…It's the sound. Still today, for me, it's still the same. There are so many young artists out there but they're nothing compared to the kind of music Fireboy makes. It's just way beyond his age. I think Fireboy is 57 years old (Fireboy laughs out loud). He writes like an old man. He's one of those few people that I learn from sometimes. Like, 'what does this dude think about when he's writing?"
Since that interview, Fireboy has lived up to the expectations of Olamide and has gone on to collaborate with international acts like British singer Ed Sheeran.