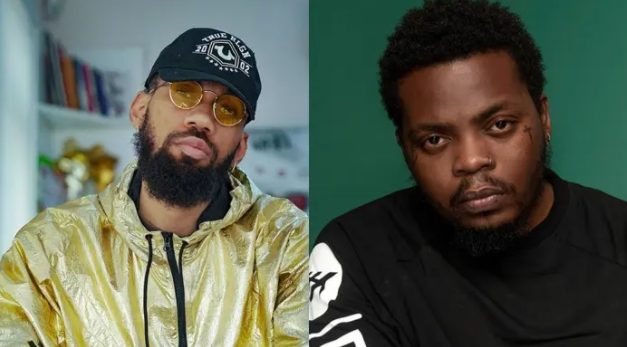 Olamide Adedeji, a Nigerian rapper, jokingly referred to his buddy and colleague, Chibuzor Nelson Azubuike aka Phyno, as a tight-fisted individual.
On Monday, November 8th, 2021, he revealed this in a message on his verified Twitter page.
Phyno does not 'sort boys,' according to the Mayweather rapper, who left fans in the dark about what he was alluding to.
Read Also: Olamide reveals how he went through hell growing up
Olamide tweeted; "Chibuzo hand be like this Raised fist….. nah Statue of Liberty Statue of liberty. He no sort boys so ……"
Phyno then hinted that the YBNL CEO was talking about a new unreleased song after seeing the post. He then offered to compensate Olamide in order to persuade him not to reveal any further information.
"So u Dey look for reason to leak this jam" He tweeted.
Read Also: Phyno shares new photos as he announces new album
He continued, "Jst send ur cash app Abeg !!!", the "Connect"
But Olamide simply reacted by tweeting a video of Timbaland feat One Republic "Too Late To Apologize" song.