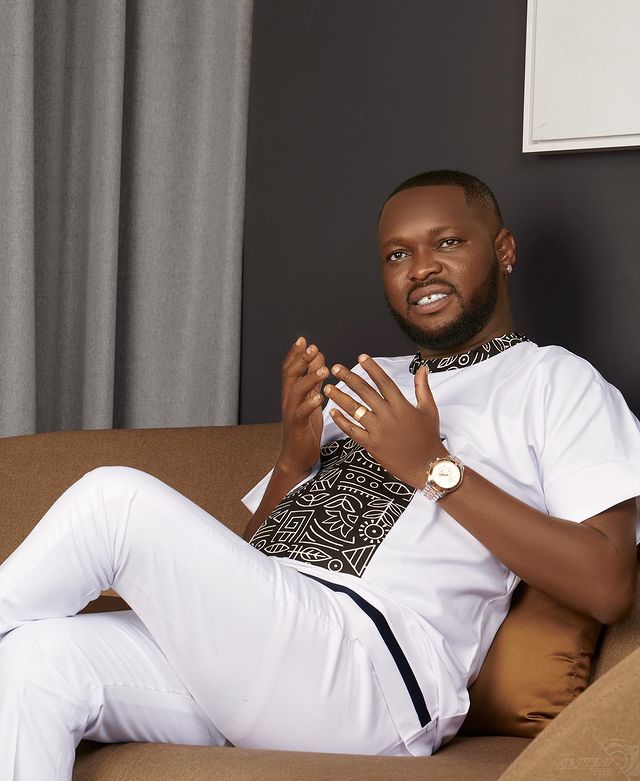 Nollywood actor and movie director, Okiki Afolayan has expressed his joy as a father while celebrating his birthday.
Okiki Afolayan posted a picture of his family—including his wife and their daughter, Viola—along with a thank-you note to Instagram.
He thanked God for granting him happiness, excellent health, and mental tranquility.
Okiki Afolayan changed his negative ideas when he recognized his wife's loyalty and devotion.
He wrote:
"Yeeeeeessss!
The most special day of the year has come. Happy birthday to myself
God, I can't thank you enough for bringing me this far in life.
Thank you for blessing me with life, good health, happiness and peace of mind. I'll forever be grateful
It's my first birthday as a FATHER and I choose to celebrate my lovely wife AGBEKEMI, @bimboafolayan, I'm very blessed that you're my wife.
I used to think that no one could stand being married to me, but you proved me wrong.
You showed me that with the right woman, I could be the best lover, the best partner, and the best husband.
I can proudly claim myself as the happiest man in the world. And all credit goes to you,
AGBEKEMI Thanks for making my life so special.
You've always been my strength and the source of my inspiration, having you in my life completes me!
Thank you for being such a wonderful wife to me.
I hope you know your existence is the most precious gift to me. I love you so much. I will forever treasure you
God, my prayer today is to please keep sadness and anxieties out of my heart and mind.
Bless me with a long life filled with joy, health, and prosperity.
HAPPY BIRTHDAY TO ME"