Something big is about to hit your screen! As Netflix promises a non-stop entertainment this month of October! It will definitely be a month to remember as amazing movies will be hitting the box office.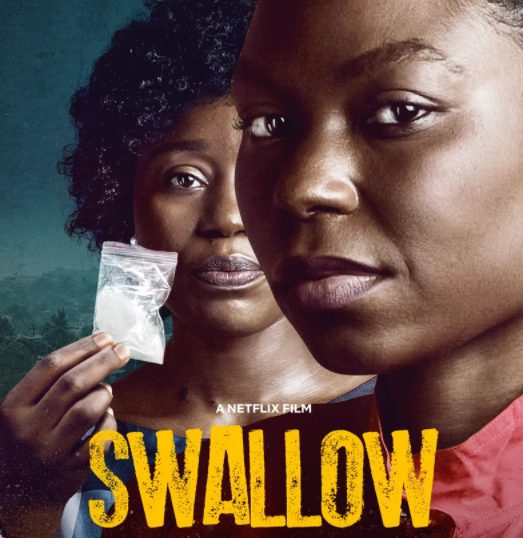 Movies to look out for from october 1 are;
Forever Rich (Netflix Film)
The Guilty (Netflix Film)
Swallow (Netflix Film)
A Knight's Tale
An Inconvenient Truth
As Good as It Gets
Awakenings
B.A.P.S.
Bad Teacher
The Cave
Desperado
The Devil Inside
Don't Be a Menace to South Central While Drinking Your Juice in the Hood
Double Team
The DUFF
Eagle Eye
Endless Love
Ghost
Gladiator
Hairspray (2007)
The Holiday
Jet Li's Fearless
The Karate Kid (2010)
Lara Croft Tomb Raider: The Cradle of Life
Léon: The Professional
Malcolm X
Observe and Report
Once Upon a Time in Mexico
Project X
Robin Hood: Prince of Thieves
Rumor Has It…
Serendipity
Spy Kids
Spy Kids 2: The Island of Lost Dreams
Spy Kids 3: Game Over
Step Brothers
The Ugly Truth
Till Death
Titanic
Tommy Boy
Unthinkable
Waterworld
Zodiac
A new different rush from october 3!
Upcoming Summer (Netflix Film)
October 4 won't be boring either!
There's Someone Inside Your House (Netflix Film)
My Brother, My Sister (Netflix Film)
Grab a popcorn as october 11
Hits with more movies!
Going in Style
October 12 will definitely be something else!
Rita Moreno: Just a Girl Who Decided to Go for It
Smart People
October 13 watch out!
Fever Dream (Distancia de Rescate) (Netflix Film)
Hiacynt (Netflix Film)
Violet Evergarden the Movie
One Night in Paris (Netflix Film)
October 15
The Forgotten Battle (Netflix Film)
The Four of Us (Netflix Film)
Karma's World (Netflix Film)
Little Things: Season 4 (Netflix Film)
My Name (Netflix Film)
Sharkdog's Fintastic Halloween (Netflix Film)
The Trip (Netflix Film)
October 16
​​Victoria & Abdul
October 20
Night Teeth (Netflix Film)
Stuck Together (Netflix Film)
October 22
Little Big Mouth (Netflix Film)
October 24
We Steal Secrets: The Story of WikiLeaks
October 25
King Arthur: Legend of the Sword
October 27
Begin Again
Hypnotic (Netflix Film)
Nobody Sleeps in the Woods Tonight Part II (Netflix Film)
October 29
Army of Thieves (Netflix Film)
Dear Mother (Netflix Film)