Popular Nigerian OAP, Toolz Oniru has removed her husband's name from her Instagram page. The OAP used to have her husband, Tunde Demuren's name as part of her name on the social media platform.
But a recent check on the page revealed that she has yanked that off the page and her fans have begun to ask questions on whether their marriage is still intact.
See below: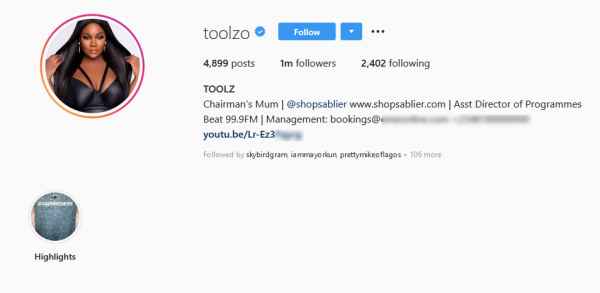 This is coming shortly after Toolz reacted to Gistloversblog's story about Banky W cheating on Adesuwa by sleeping with Gabriel Afolayan's wife, Banke. Toolz responded to this by posting…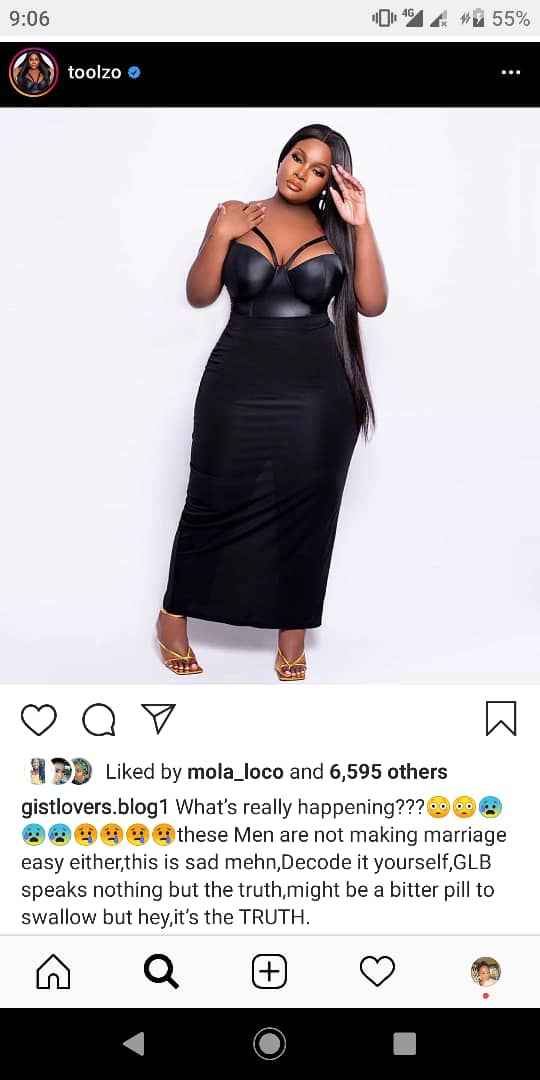 Recall that, Banky W and Toolz husband, Tunde Dermuren are Alter Egos. They both owned EME Music;
Toolz and Tunde Demuren got married in 2016 in a lavish wedding in Dubai, and welcomed their only child in the year 2018 in the United Kingdom.
Earlier in the year 2018, the radio presenter shared her experiences with Genevieve Magazine on her 1st pregnancy she lost.
It is quite agonizing for her having to collect the death certificate of a stillborn. She shares
"From the point we found out something was wrong till when the process was over was quite harrowing, but the parts that really broke me were going through the pain of labour knowing my baby was already gone.
"I also had a mini-breakdown when I had to get a death certificate so we could have a burial. I don't think I've ever cried so much in my life."