Radio Presenter Gbemi Olateru-Olagbegi & Hubby Femisoro Ajayi Welcome their First Baby.
Congratulations are in order for Gbemi Olateru Olagbegi and husband Femisoro Ajayi.

The Beat FM On Air Personality and the Talent/Artiste Manager who wedded in 2018 have welcomed their first child together.

Gbemi OO as she is popularly called took to social media to share the good news!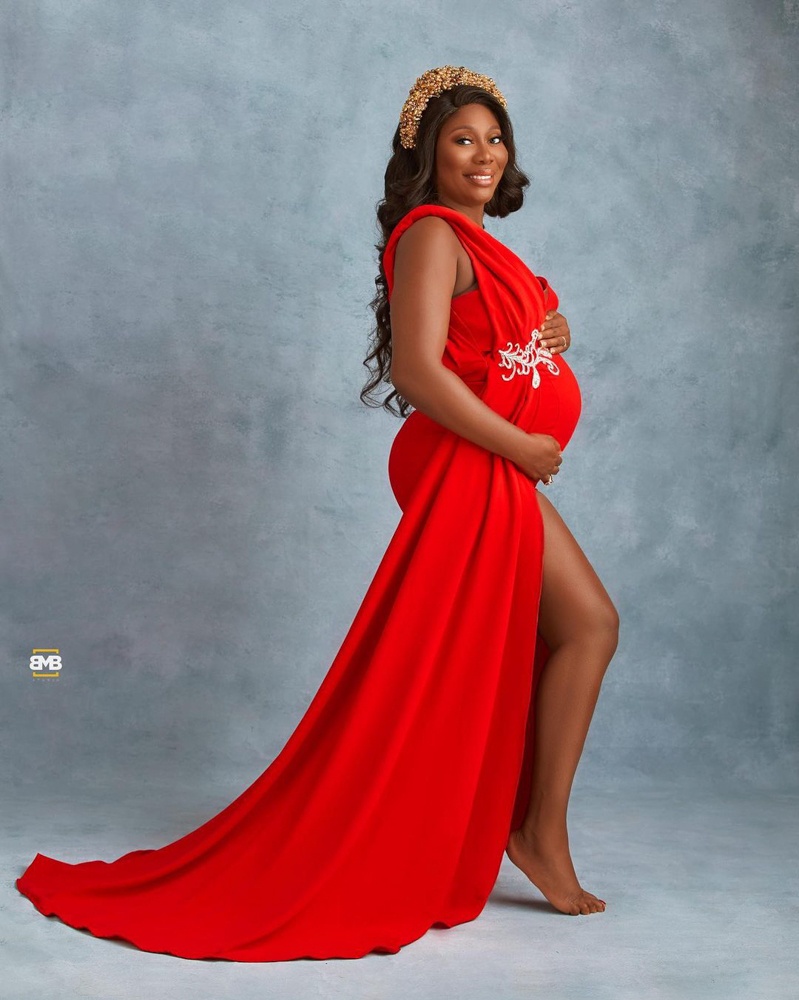 Gbemi Olateru Olagbegi is a Nigerian ace broadcaster at The Beat 99.9 FM, a serial entrepreneur and a co-host of "Off-Air with Gbemi & Toolz" podcast.
Gbemi is the grand-daughter of late Olowo of Owo Sir Olateru-Olagbegi II KBE. In 2008, Gbemi won the on-air personality of the year at the Future Awards Africa.
Gbemi Olateru Olagbegi is a Nigerian broadcaster and presenter known for presenting programmes on Cool FM and The Beat 99.9 FM. She won on-air personality of the year at the 2008 Future Awards and, as part of Nigerian group The Unrulies, was nominated again at the 2009 awards; that year she also co-hosted the Future Awards ceremony with comedian Jedidiah. She is a celebrity model for Soul Mate hair products. She is currently program director for Naija FM 102.7FM, an indigenous radio station.
Gbemi Olateru-Olagbegi was born on July 18, 1984 into the Olagbegi family in Owo, a city in Ondo State, southwestern Nigeria. She attended Pampers private school, Surulere, and Nigerian Navy Secondary School, Ojo.
She also attended Queens College, Yaba before she proceeded to Oakland University, where she received a bachelor's degree in Mass Communication. She obtained a master's degree in Media and Communication from Pan African University, Lagos State in 2009
Gbemi Olateru-Olagbegi won the future awards in 2008 for "On-Air Personality of the Year". She also won the 'Dynamix award' for Radio Presenter of the year in 2008. She also won the "Green Awards for Excellence" for the radio category that same year. In 2009, she won the "Exquisite Lady of the Year" award for "Best female radio presenter" and in 2010, she was nominated again for the "The Future Awards