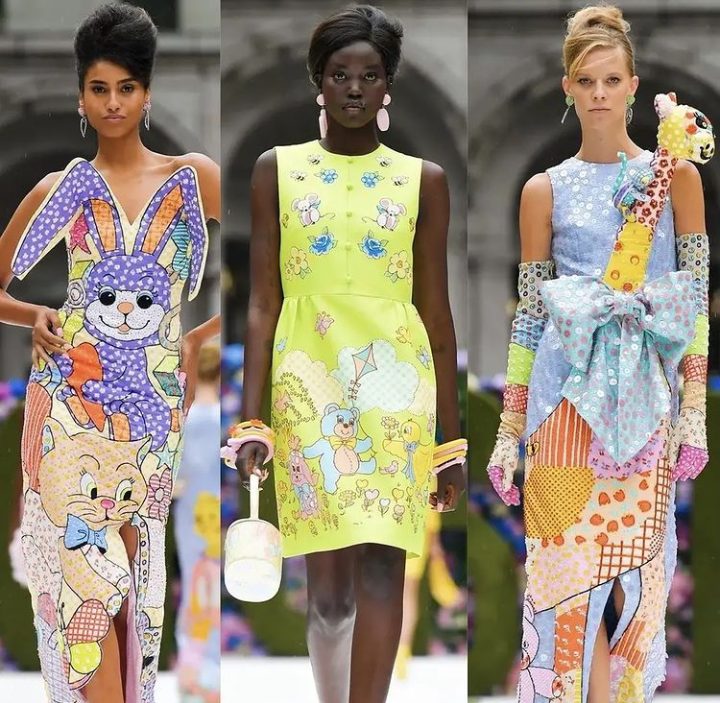 Moschino Spring/Summer 2022 collection introduces an entirely new concept we all wasn't expecting. When it comes to fashion and creativity, you can always count on Moschino's Fashion designer and creative director Jeremy Scott to always deliver above expectations.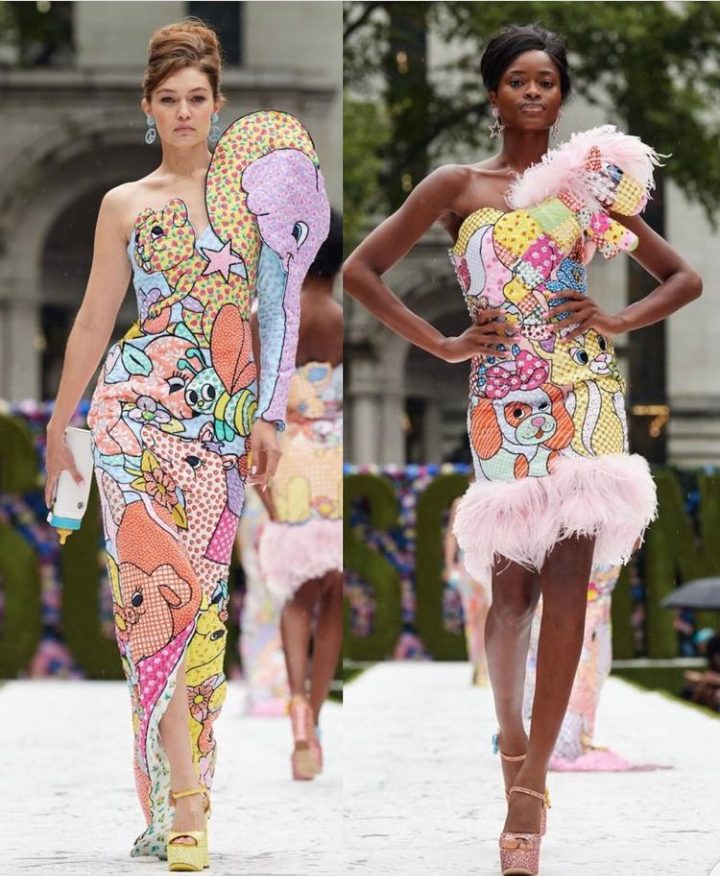 During the New York fashion week, Moschino's showcased it's 2022 spring/summer collection and the theme of the collection was not something we expected. Believe me when I say it takes guts to attempt this. However Jeremy Scott has that gut.
Scott in the show notes explained that the spring/summer 2022 collection is proper but not exactly prim. He described the theme as a nursery rhyme and refered to it as a baby lady.
The collection was designed as an homage to his early years in New York. Some elements such as babydoll coats, hot pants and some animal characters were represented through fashion.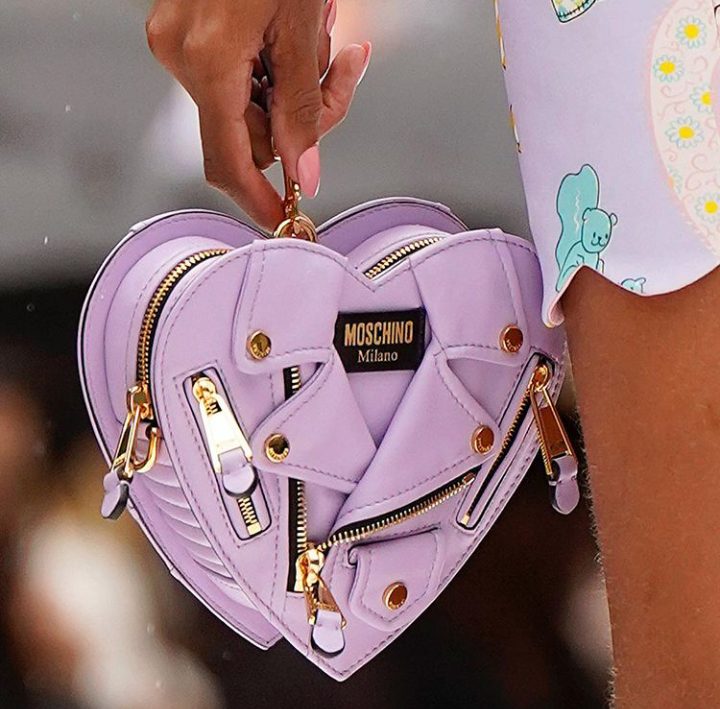 Accessories used also complimented the fun of the collection. Colorful purses in different designs was rocked together.
Gigi Hadid was the first to open the show dressed in a matching mini skirt suit and jacket.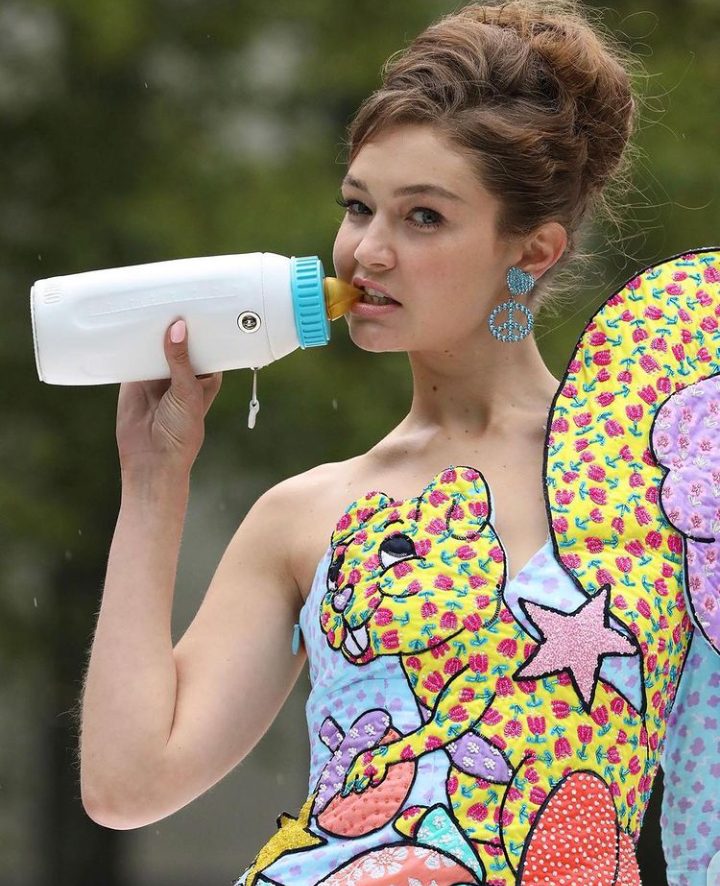 Read also: 7 Beauty Trends To Know From NYFW AW21
On the models were spotted outfits having animal characters. Elephants trunk, Bunny hair were designed to highlight some Outfits.
Let's take a look at some of the collections below: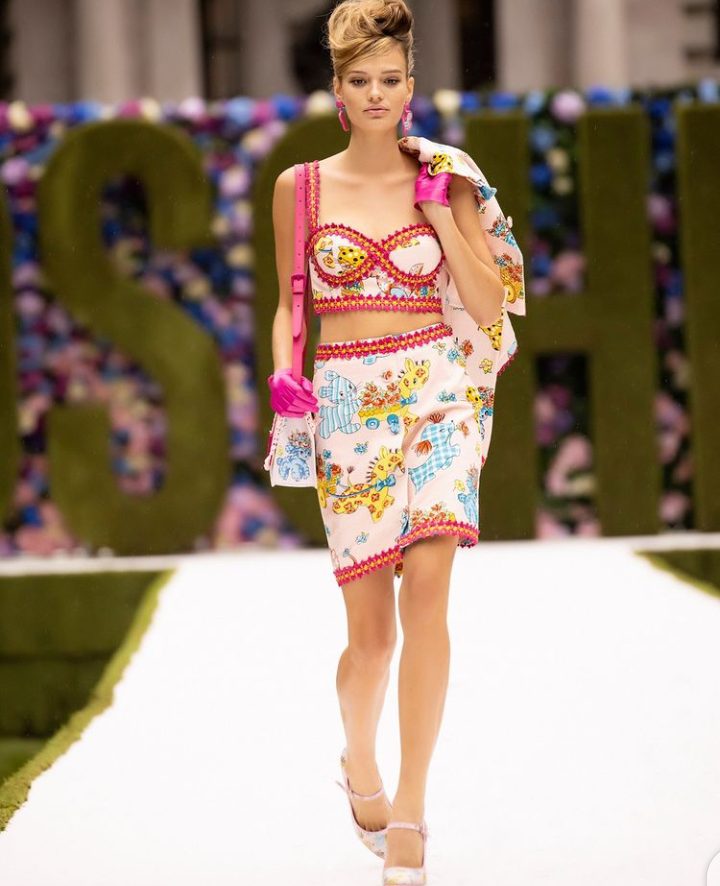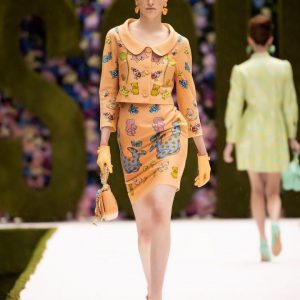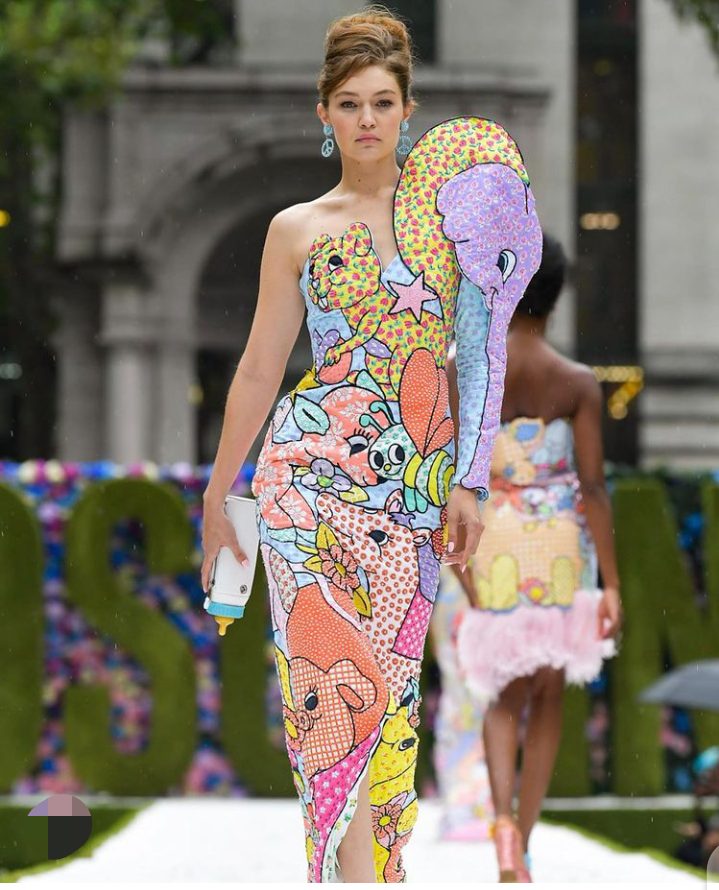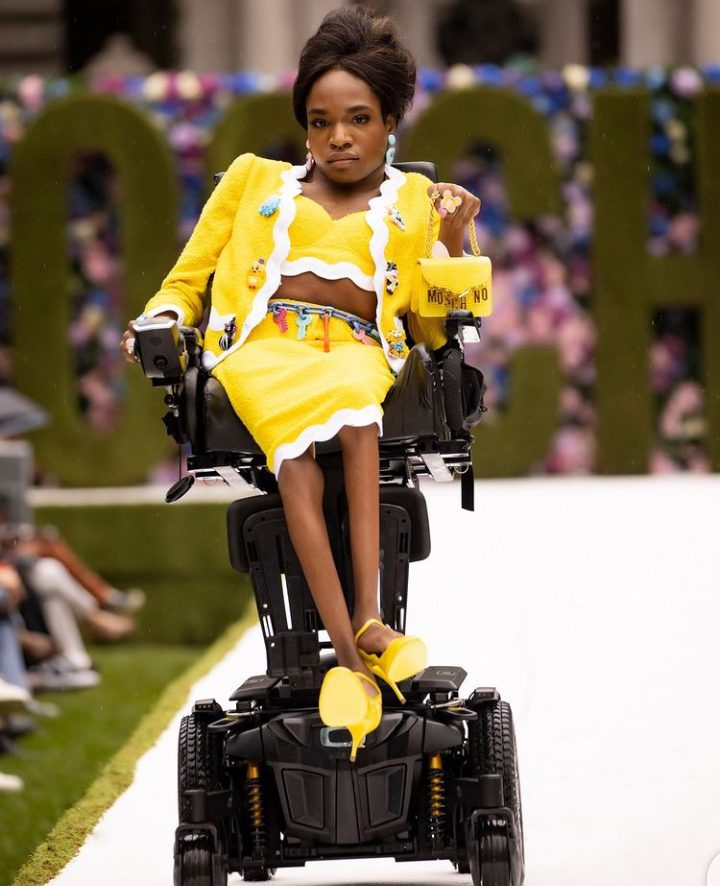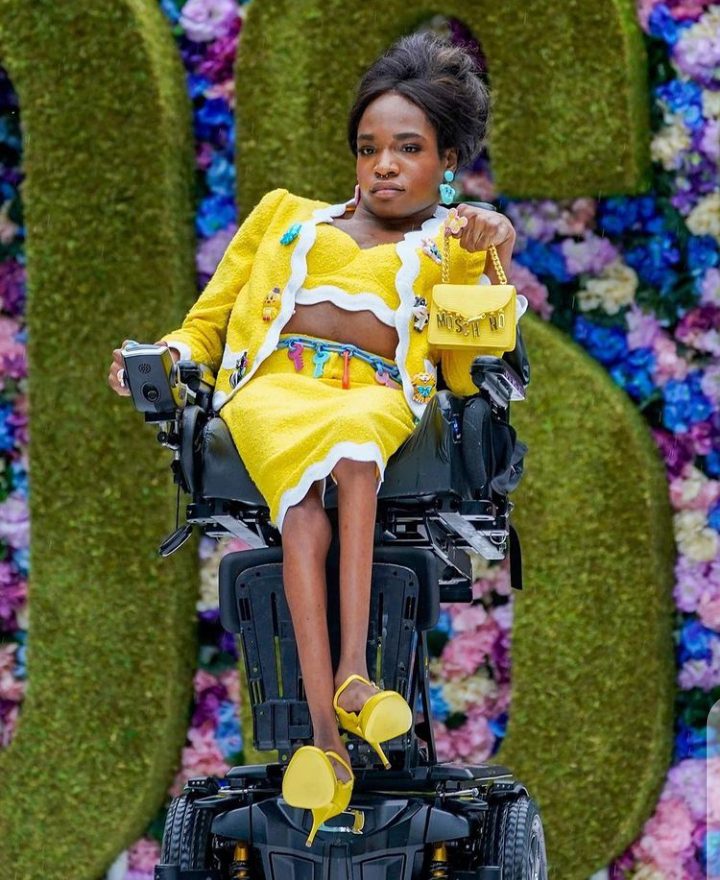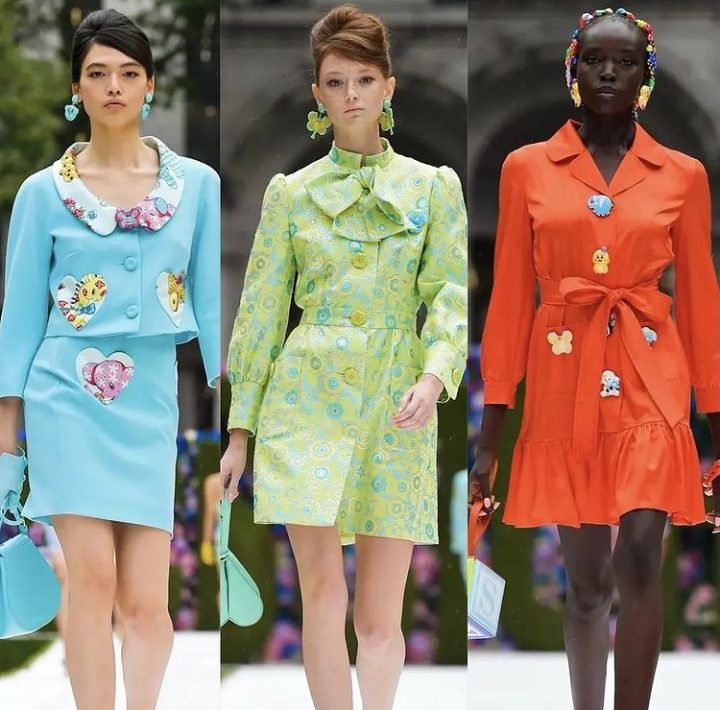 Photo credit: Moschino