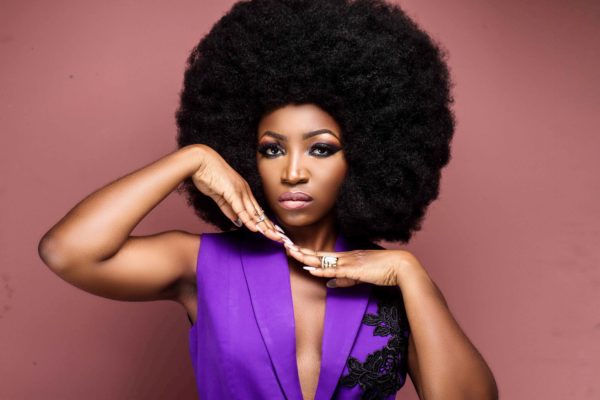 Nollywood actress, Omowunmi Dada has revealed that nothing can actually stop her from acting not even marriage.
the actress who emerge as 'Best supporting actress' in the just concluded AMVCA Award show during an interview with New Telegraph Newspaper, revealed that she loves acting and nothing can stop her from doing what she loves.
Read Also; Fashion History: the history of Moschino
When asked if she thinks marriage can stop her from acting, she said, "No! Not even marriage can stop me from acting because I want to be old with all my gray hairs acting because this is what I am born to do. It gives me 100% fulfillment."
On the most challenging role she had ever played, Omowunmi Dada said, "I will say when I acted in the movie titled 'Moremi' where I played the role of a boxer. For me to be able to deliver on the role, I had to go train as boxer for two month. I equally just rounded off a project with Ebonylife; there also I had to go all the way out to do research on the role and when we had the private screening some time ago and I saw a lot people crying. I was so happy about what I did for myself with the role I played. For me as a brand, I don't run away from challenges and hard work."
Read Also; Omowunmi Dada is a gorgeous belle in orange
The movie star also recalled some of the challenges she had encountered in the cause of building her acting brand.
"The first challenge that I had as an actor was my stature. When I attended auditions back then, people usually told me, 'Oh you are very good and quite talented but unfortunately, you are small in stature.' I used to be very skinny and I am still not big now so, my small stature posed a challenge. Even the colour of my skin was another major challenge. Sometimes, people would tell me that I am dark-skinned and they want a light-skinned person for a particular role but I am very happy that right now, filmmakers now look past the complexion of actors and the focus is now on talents and what you can bring to the table. It's now about what you've got inside of you, your level of discipline and your craft. Those were some of the things I had to deal with and I surmounted them. Of course, I love challenges and I love playing characters that enable me to be able to task myself. I don't like to feature in movies with drab characters. The further I am from a character, the more excited I am to conquer challenges.'