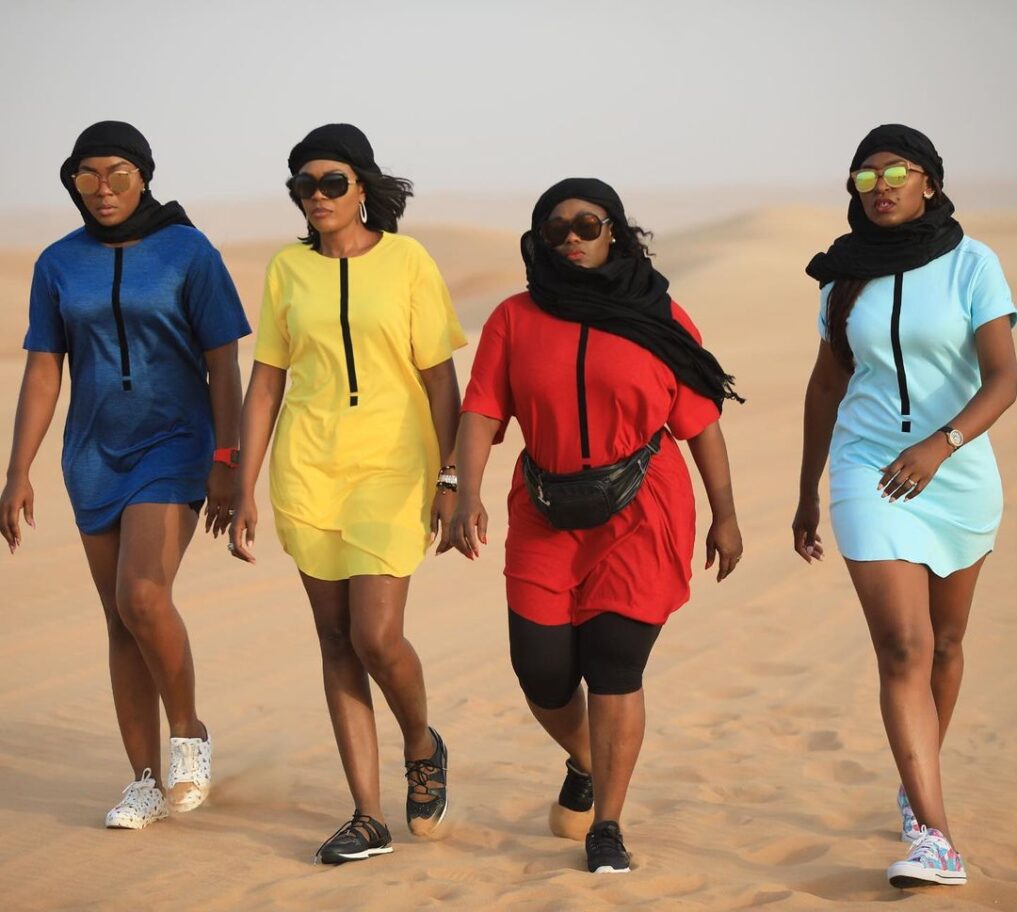 Glamsquad reports that Nollywood's fantastic four, Ufuoma McDermott, Uche Jombo, Chioma Akpotha and Omoni Oboli reunited for the first time in years.
There have been speculations that the best friends forever parted ways as they were rarely seen together.
However, Uche Jombo successfully dispelled the speculations after she shared a picture of them all. In her caption, she revealed that they would all be in Dubai on the 16th of August.
The 42-year-old mother of one also revealed that twelve winners would be selected on Instagram to join them in the luxury city.
READ ALSO: Actress Funke Akindele Returns To Social Media, Says Be Positive, Ambitious
She wrote,
"How my girls and I will show up in Dubai on August 16th, the Dubai Girls will do a LIVE INSTAGRAM random blind selection from all the comments to select 12 winners to be with us in Dubai from 6th – 11th. Good luck."
She also shared a video of them on her Instastory.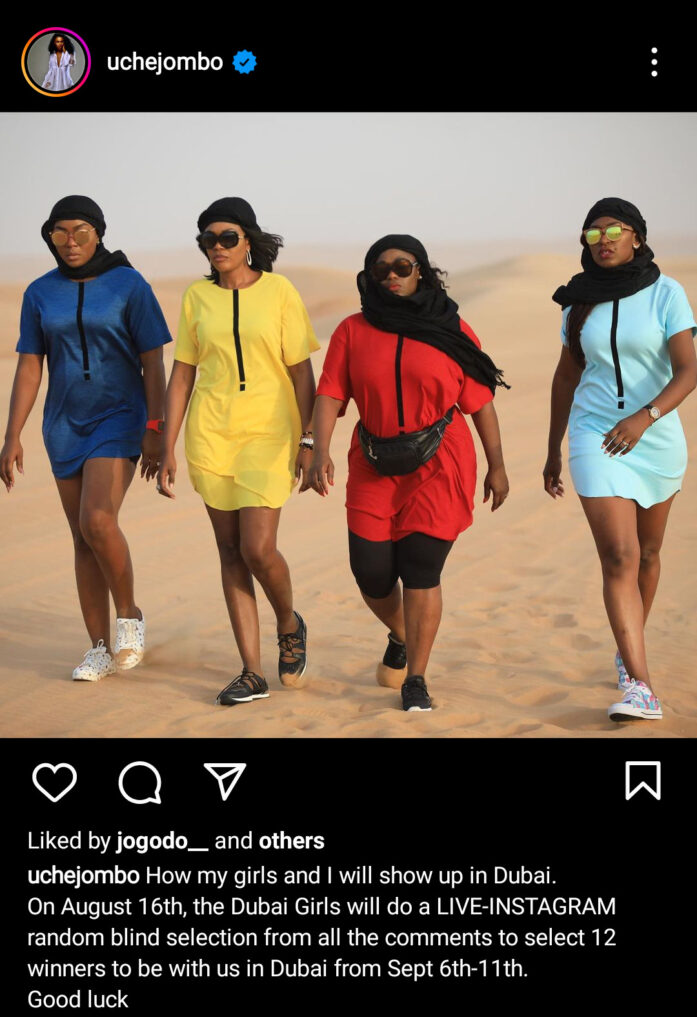 Fans took to her comment section to express joy over the reunion.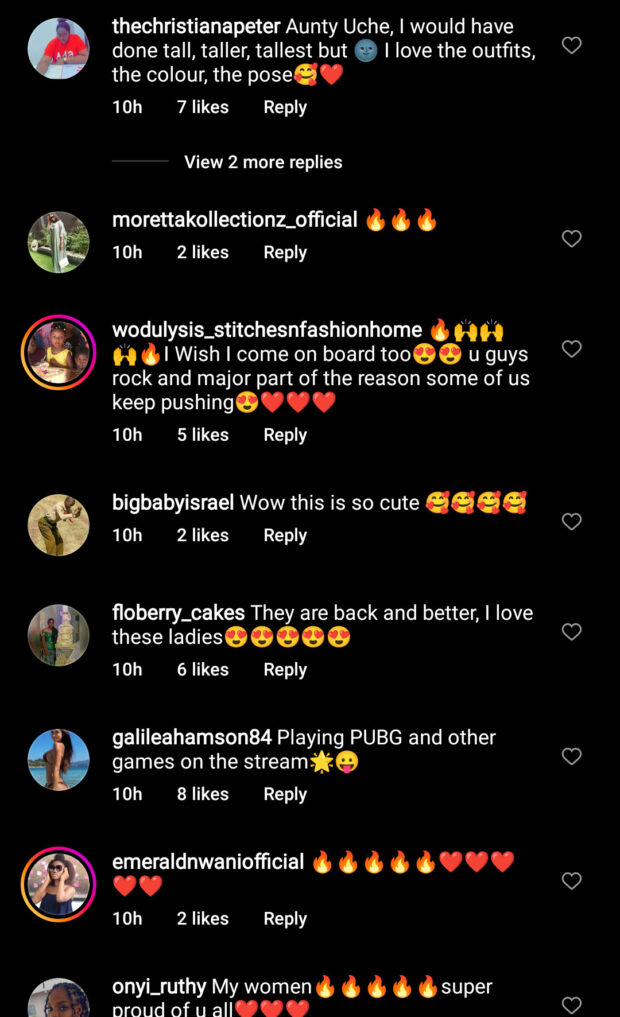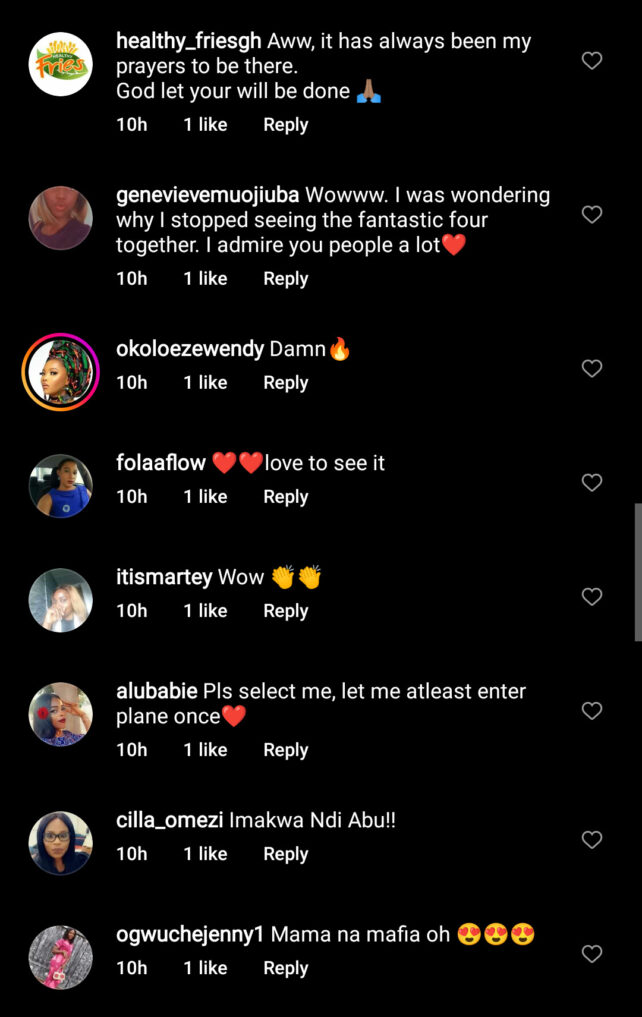 Glamsquad Magazine recalls that Ufuoma McDermott had addressed the issue of their rumoured separation in an interview.
She noted that in an industry where friendships hardly endured tough times, her friendship with her colleagues – Omoni Oboli, Uche Jombo and Chioma Akpotha – had lasted for a long time.
She said,
"What we feel for each other is care and love. If you love someone, you look out for them. I don't know if I have ever sat back and drawn a plan, saying this person is going to be my friend. It just happens; your spirit just flows with certain kinds of people. You allow them into your inner circle. It is something that just happens, it is not planned."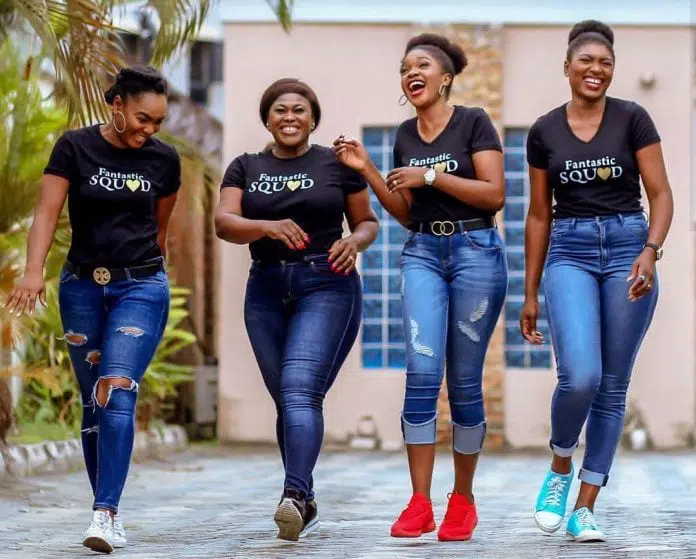 READ ALSO: Nigerian Superstar, BNXN calls for marijuana to be legalised in Nigeria – See details