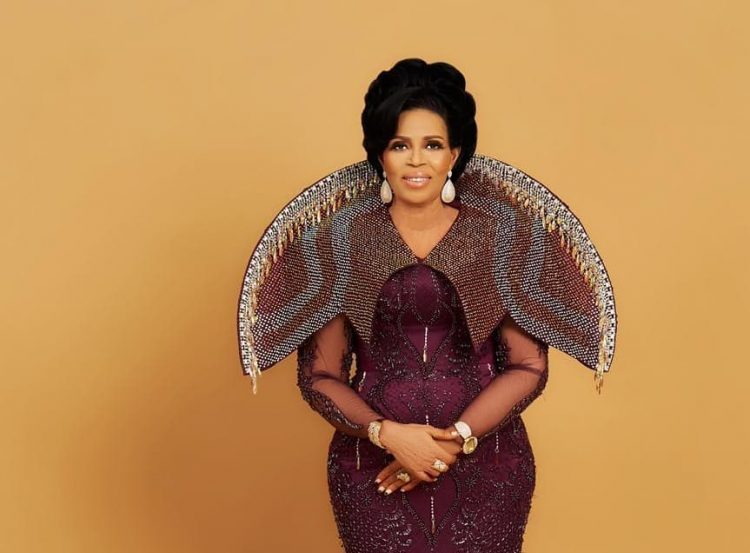 Nigerian actress Toyin Afolayan, popularly known as Lola Idjie, has revealed how a fan tore her cloth in the market for playing a wicked role in a Nollywood film.
The veteran actor made this revelation during an interview on Oyin Momo TV.
ALSO READ: MY INCANTATIONS AS A 'BABALAWO' IN MOVIES AFFECTED ME IN REAL LIFE- NOLLYWOOD ACTOR ADEWALE ADEBIOSU SAYS
Idjie, 64, said after appearing in a hit 80s movie titled "Egba Orun (Necklace)," she was confronted by a woman who slapped her and stripped her naked in the market.
She said:
"The day a film 'Egba orun' (Necklace) premiered, I went to the Oyinbo market to get some foodstuff. A woman dragged me from behind and slapped me. Before I knew what was happening, she had torn my cloth. She started ranting and accusing me of using a child for ritual in the movie. I had to quickly cover myself. I was shocked. After the scenario, I started thinking of quitting acting due to the reaction of the woman."
Idjie disclosed that she moved on from the embarrassment but always had a spare cloth while going out in case she encountered a similar experience. She also hailed civilization for changing how actors are perceived in society.
"Gone are those days when you acted a bad character in a movie, you would be expecting to be beaten on the streets. Today, we are being applauded even though some people still see you as a wicked person just because you picked the role of a witch in a movie. Civilization has taken those things away. People now realise what we do is make-believe and pass knowledge. Some still see Lola Idije as a wicked, a weed smoker or drunk because of my character in many movies."