Malala Yousafzai, a Nobel Laureate, has tied the knot.
On Tuesday, November 9, the 24-year-old Nobel Peace Prize recipient and advocate for girls' education announced her marriage to Asser Malik.
A small service was held at her house in Birmingham, attended by relatives and friends, for the Pakistani activist who was shot in the head by a Taliban gunman in 2012 after angering them with her crusade for girls' education.
Her boyfriend donned a pink tie, and she was photographed in a pink outfit. She had written:
"Today marks a precious day in my life. Asser and I tied the knot to be partners for life. We celebrated a small nikkah ceremony at home in Birmingham with our families. Please send us your prayers. We are excited to walk together for the journey ahead."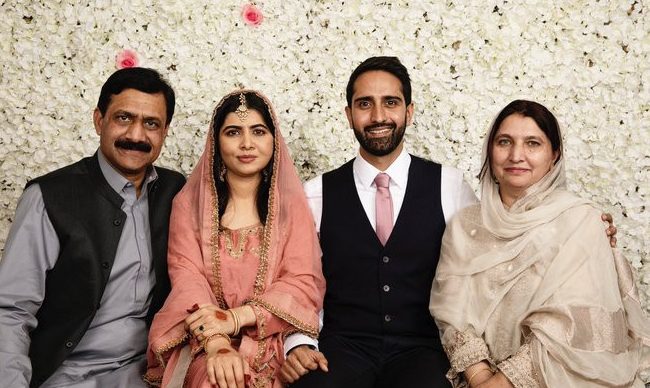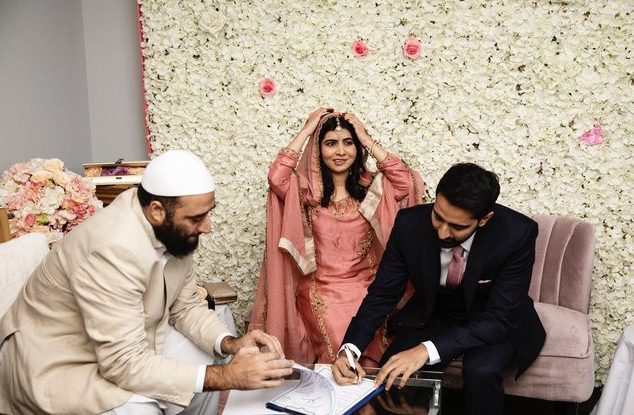 With a heart symbol, Asser confirmed the news by uploading photographs from their wedding shoot. An Islamic marriage contract is known as a nikkah.
During an interview with British Vogue in July, Malala expressed her opinions on marriage. At the time, she stated:
"I still don't understand why people have to get married. If you want to have a person in your life, why do you have to sign marriage papers, why can't it just be a partnership?"
Malala also revealed that her views on getting hitched began to change after seeing her peers making a lifelong commitment.
Read Also: Wole Soyinka Has High Hopes In The Youths For A Better Nigeria
She said;
"Even until my second year of university, I just thought, 'I'm never going to get married, never going to have kids–just going to do my work.
"I'm going to be happy and live with my family forever. I didn't realize that you're not the same person all the time. You change as well and you're growing."
Malala Yousafzai was 15 years old when she was shot by a Taliban sniper while walking home from school in Pakistan. Malala began working for human rights after moving to the United Kingdom to receive treatment in Birmingham, and she helped co-found the Malala Fund, an organization that tries to help girls all over the world acquire education.
She was named one of the most influential persons in the world by Time magazine in 2013, 2014, and 2015, and she graduated from Oxford University with a Bachelor of Arts degree in Philosophy, Politics, and Economics in 2020.
ReadAlso: Gigi Hadid and Zayn Malik break up over 'violence' (details)