The ex-lover of Nollywood actress Nkechi Blessing Sunday, Opeyemi Falegan, has apologized unequivocally.
This comes just a month after the former couple had a terrible breakup and revealed some of their filthy secrets online.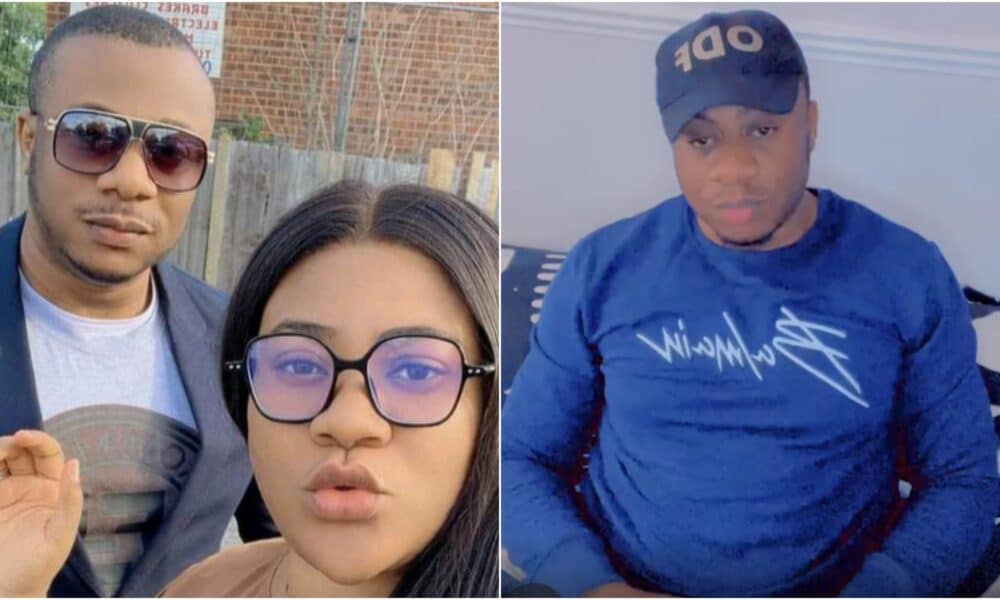 Nkechi Blessing wasted no time in moving on with another man, the identity of whom she has yet to reveal to her followers.
Opeyemi Falegan, on the other hand, apologized to Nkechi Blessing in an interview with media personality Daddy Freeze for everything that had happened between them.
Opeyemi Falegan accepted his mistake, noting that it is extremely painful for a person to be separated from their sweetheart, whom they had publicly flaunted and showered affection on the internet.
Nkechi Blessing should not be unhappy with him, according to the Ekiti state lawmaker, and he would have knelt before her if it had been possible.
He said that he needed to go forward but did not do so in the greatest way possible, and he is deeply sorry for everything.
Opeyemi Falegan also mocked Nkechi Blessing, stating he still loves her from the bottom of his heart.
See video below: