19-year-old Oyinade Omotosho emerges winner of the season 11 of Nigeria's Next Supermodel which took place on the 16th of December 2017 at Oriental Hotel, Lekki Expressway, Lagos.
The competition was a tough one that started with 24 finalists and was later narrowed down to 12. then 10, then 5 until they filtered the list to get the winner of the day, Oyinade Omotosho, a 19-year-old dropout who has nothing to hold on to but her catering business and modelling, and both jobs according to her doesn't come often.
Amongst the finalists is a blind is Chioma, a partially blind light-skinned beauty who was taken off the street while selling plantain.According to the host and convener of competition,Joan Okorodudu, Chioma will not go back to selling on the street no matter the outcome of the competition as she has already been promised a stay in South Africa for one year where her slightly bent backbone will be worked on and a modelling contract with Isis Models which promises great opportunities for her.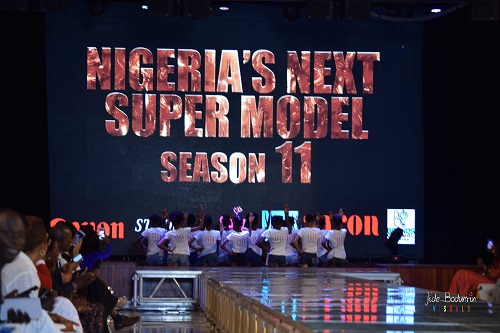 Speaking with Joan Okorodudu, she expressed her excitement over the outcome of the day and her joy for picking the right girl was visible, as her choice was the crowd's choice. From her strut to her facial expression, to her carriage of the different outfits worn, Oyinade Omotosho is the real deal and Joan Okorodudu could not help but reveal that she can't wait to see the Oyinkansola be the supermodel she is global;y, following the footsteps of the likes of Imade Ogbewi, the 2011 winner who is on her way to being one of the best models Isis ever had.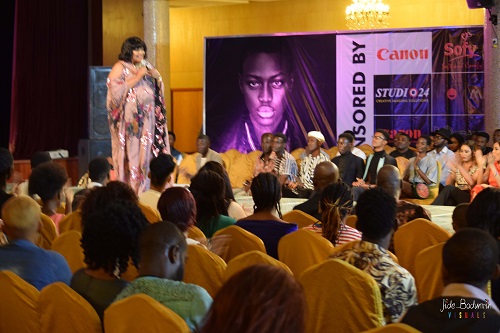 According to Oyinkansola, this is not just like a dream, it is a dream come true for her as she has always wanted to be a supermodel. Although she revealed that there have been challenges along the way and jobs don't even come to her regularly like every average Nigerian model, but she is grateful she pushed harder and her pushing got her to this spot, the spot of a winner. She went further to reveal that this can only be God despite her hard work because she has never been the one that goes for competitions such as these, but she is grateful that the first one she ditched all her fears for worked out well for her.
Efforts to speak to her Mrs Omotosho who was present at the event was not possible as she was overwhelmed and her but Mr Omotosho was able to speak to us and he revealed that he didn't want his daughter to model initially because of the general perception about models and their immodest dressing, which considering the fact that he's a deacon in his church, wouldn't let his daughter tow that path. With convincing words from his former boss, he decided to let his daughter do that which she loves and in his words; "I didn't use to believe things like this, I just pray for a turnaround but I never believed. Today, God has shocked me and my daughter has made me believe that God indeed answers prayer. I am the happiest man on earth right now and I give God all the glory."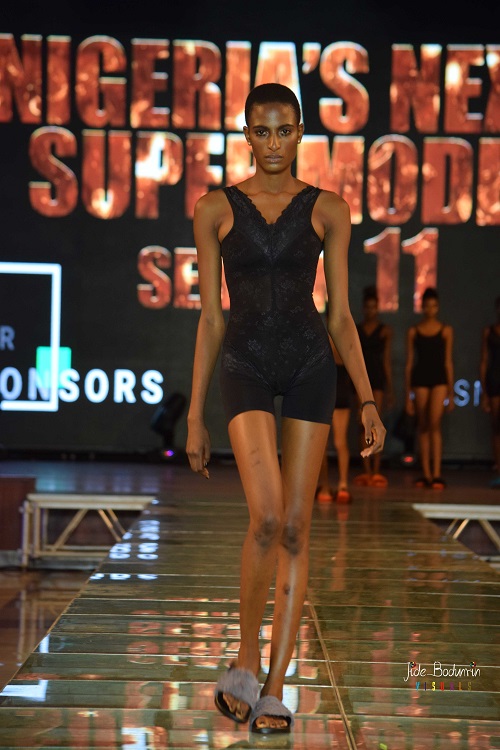 In Joan Okorodudu words "the winner takes it all" and Oyinade did take it all with One Million Naira cash prize, a car, and gets a year contract with Isis in South Africa plus she gets to live there for a year while the top 10 were automatically signed up as Isis Models and were also given a Canon camera.