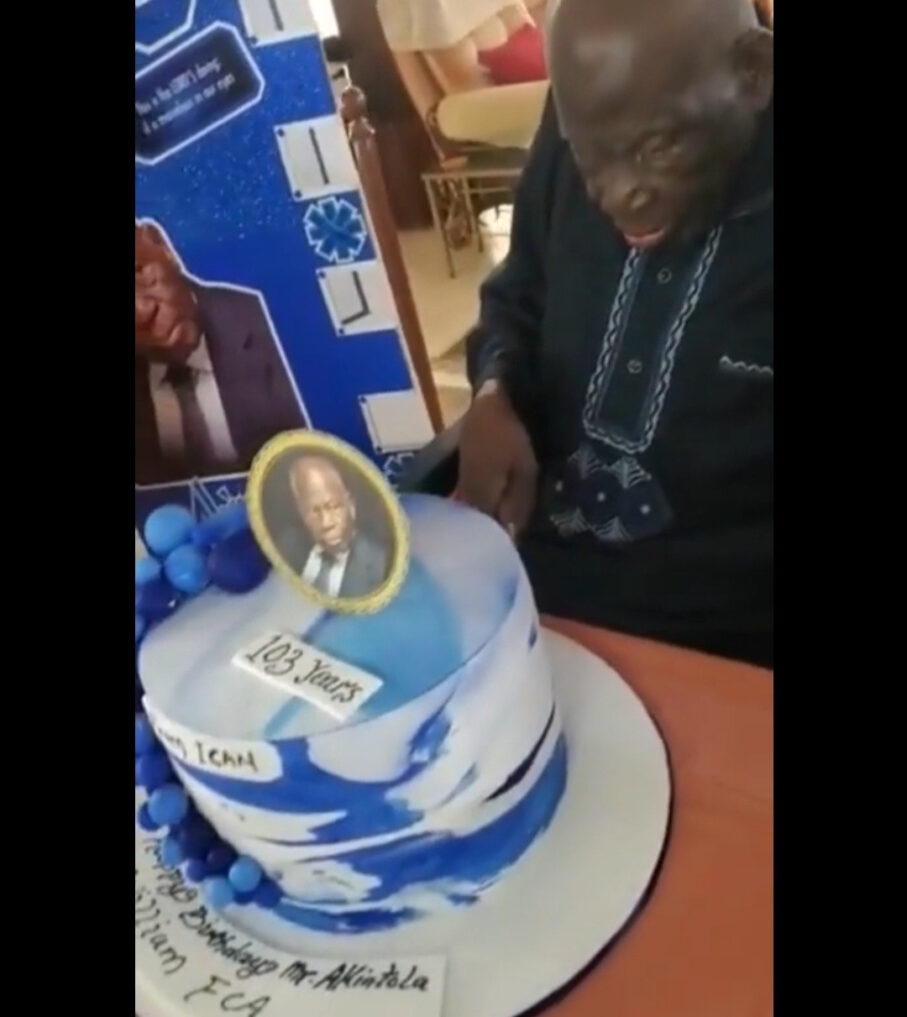 Glamsquad reports that the first chartered accountant in Nigeria, Pa Akintola Williams turned one hundred and three (103) today, 9th August 2022.
He was celebrated by close family and friends. See the video below.
Pa Akintola was born on 9th August, 1919, after Lord Frederick Lugard, stepped aside and handed over power to Sir Hugh Clifford.
He who comes from a family of many firsts was the continent's first chartered accountant and first president of the Institute of Chartered Accountants of Nigeria.
His younger brother, late chief Rotimi Williams, was also the first Nigerian to be decorated with the title, 'Senior Advocate of Nigeria (SAN).
Pa Akintola, as a youth, was among the founders of the Yoruba socio-political group, Egbe Omo Oduduwa, along with the late Chief Obafemi Awolowo, and other notable politicians in the Western Region.
His firm, Akintola Williams & Co., is the first indigenous chartered accounting firm in Nigeria established in 1952. It had notable clients such as the defunct West African Pilot newspaper owned by the late President Nnamdi Azikiwe.
The centenarian who is a lover of classical music is one of the brains behind the Music Society of Nigeria — operators of the MUSON Centre, Onikan, Lagos.
Pa Akintola was also involved in establishing the Nigerian Stock Exchange and he is the only surviving signatory to the original Memorandum and Articles of Association of the Nigerian Stock Exchange at the founding of the NSE on 15th September, 1960.
Akintola has headed several government panels both at the state and federal levels.
He is the last surviving member of the Coker Commission of Enquiry set up by the late Prime Minister, Tafawa Balewa, to probe the finances of the Western Region.
For over sixty years, he was married to Mabel Efuntiloye Williams until she died in 2009. They both had two children, Tokunbo and Seni.
READ ALSO: "They demanded for 20 million" – Veteran actor, Saka attacked at his home by robbers