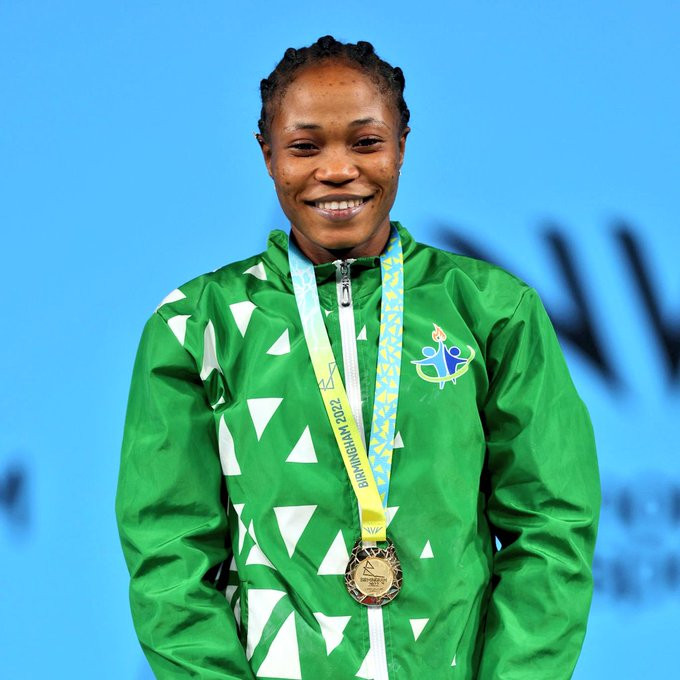 Glamsquad reports that Adijat Olarinoye won a gold medal in the women's weightlifting event at the ongoing Commonwealth Games on Sunday morning, July 31.
READ ALSO: PlayStation Studios to Expand to Mobile: VR, Mobile, Live Service Games by 2025
Olarinoye, who competed in the 55kg category, lifted a combined total of 203kg, a games record, to win the women's 55kg Weightlifting event.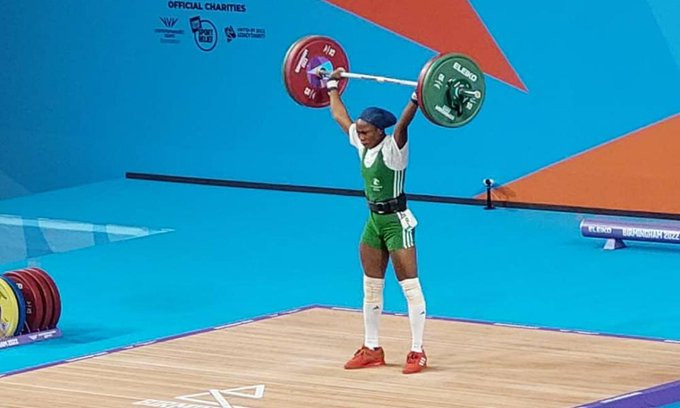 She lifted 92kg in snatch and 111kg in clean and jerk for a total of 203kg, setting a new Games record in the category.
Olarinoye, a Nigerian weightlifter, wins a gold medal and sets a new Commonwealth Games record (videos)
Bindyarani Sorokhaibam of India came in second, with Fraer Morrow of England coming in third.
Olarinoye defeated ten other contestants to win the competition.
Olarinoye's achievement moves Team Nigeria up to joint-ninth place in the medal standings.
READ ALSO: Top 3 Nigerian female celebrities with the worst make up game
Abdul-Afeez Osoba advanced to the round of 16 in boxing after knocking out Carl Hield of the Bahamas in the first round of the men's light middleweight division.