Musician Rotimi Martins, popularly known as Alariwo of Africa, has lost his mum Mrs Josephine Martins.
The veteran musician shared pictures of his mother on Instgaram on Thursday.
He said it was his younger brother who broke the news to himself and his other siblings.
"MY BELOVED MUM LEFT WITHOUT SAYING GOODBYE! I was home watching a movie when my younger brother called via wassap. When I opened my phone, I noticed that it was a connect call with all my siblings involved.
"Before picking, my instinct told me that something was wrong. Hello !!! Tears from the other side and boom, my brother broke the sad news All I could say was: It is well My heart instantly became heavy and I felt weak," he wrote.
He shared another picture of his mum in another post with the same caption.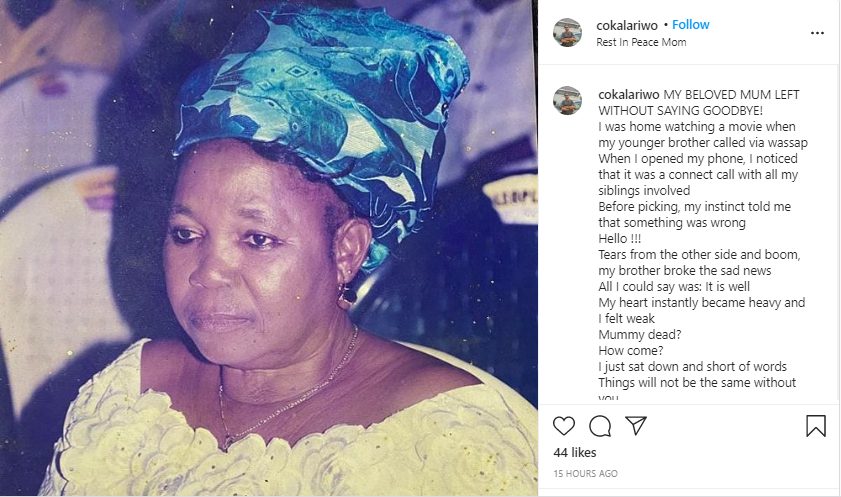 Alariwo lost his dad Mr Albert Martins on October 30, 2019.