Nigerian celebrity singer, Inetimi Timaya Odon, simply known as Timaya, has shared photos of his new and improved look.
The 40 years old single father of 4, shared photos showing his signature dread chopped off.
Timaya hails from Odi, Bayelsa state. He is the founder of DM Records Limited. His solo career began in 2005 with the release of "Dem Mama", which also appeared on his debut album, True Story released the following year.
See photos of his new and old looks below: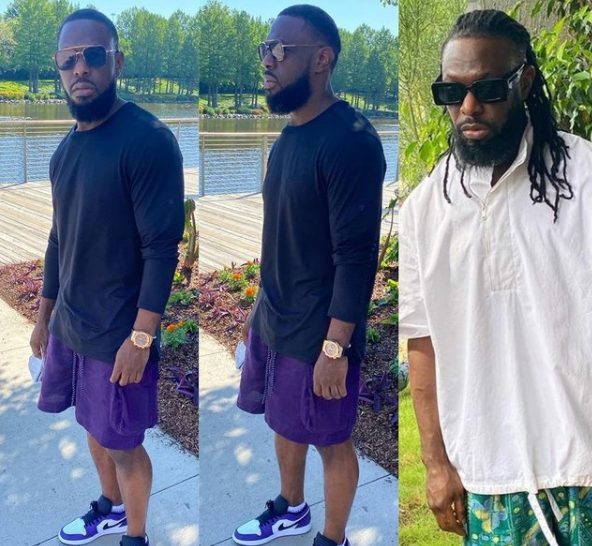 Reacting to the look, one Kelly wrote, "It takes courage to cut your dreadlocks, he look cool too"
Mari B wrote, "He looks better now, that dread was for a chubby him not now that he's lost weight…xoxo"
Oluwatosin wrote, "This celebrity life can be something sometimes, how is this supposed to be a news now….. We read more of celebrity gossips this days, anyways he looks cute with the new look though"