Nigeria's October 1 Independence Day celebrations have come and gone. But for many, the rising smoke from the day's festivity has yet to die down. One such person who is still feeling the heat from the country's recent 58th birthday and what it represented for most Nigerians is DJ Cuppy.
During Independence Day, DJ Cuppy had taken to social media to celebrate her country and wish it a happy birthday like many other celebrities did. In light of this, she released new photos of herself wearing a beautiful indigenous gown.
The daughter of wealthy Femi Otedola also took to Twitter to lift the country's flag up with a seemingly innocent tweet. In the post she shared, she talked about her immense joy and being a citizen of Nigeria and also called her the greatest nation.
"Today, we experience the joy and pride of being called NIGERIANS! The greatest nation." She tweeted.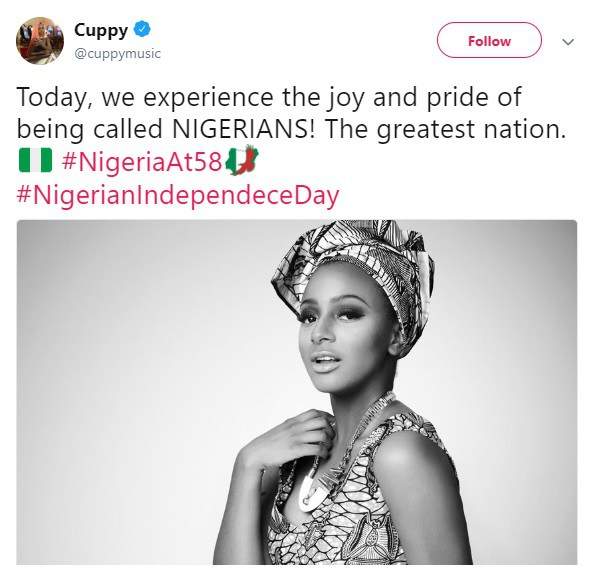 Despite what looked like a genuine celebration of the country, many Nigerians took offence with DJ Cuppy's words and they came for her. One of these people was a young man named Wole on Twitter.
Wole who could not stand for what DJ Cuppy wrote voiced out his own opposing opinion on the mini blogging platform. He had this to say:
"I'll say this real quick, calling Nigeria "the greatest nation", especially when you're in the 0.5% mega privileged bracket, is an insult to every Nigerian who has to suffer every single day because of the REAL and unnecessary challenges they face.
"I get really angry every year when October 1 comes around because what you see is Nigerians who refuse to say the truth about what a messed up country it really is. How do you go about fixing something if you don't admit it's faulty? Are you not tired of these stupid lies?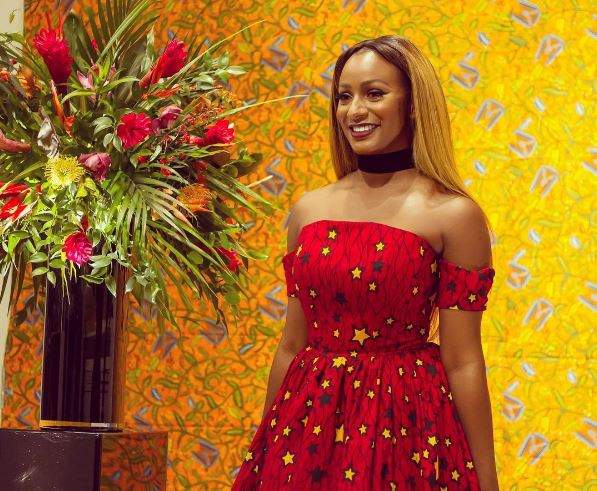 "People are struggling to eat, more families are sliding into poverty on a daily basis than one can even imagine, going out to work and coming back home is a miracle, the President and people around him are too busy focusing on re-election to worry about anything else…
"And you, the child of one of the richest men in the country, who has studied abroad, lived abroad, visited multiple first world counties, can fix your fingers to call it "The Greatest"? Does it mean you are happy with the way Nigeria is? DFPMO!
"I don't care who gets offended by this. Someone close to her has to start talking to her about this shit. She's always coming across as insensitive."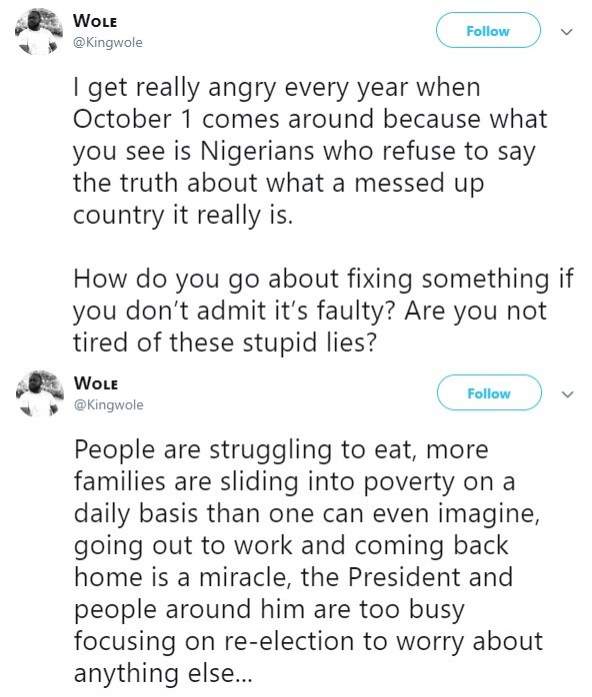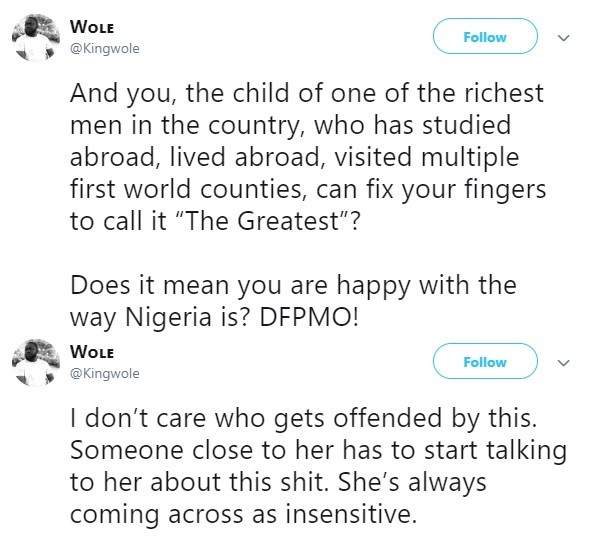 Other people also took to the page of the female disc jockey and musician to render their unabashed views of her statement. In all, most people considered it highly insensitive for her to speak of Nigeria with such high regard when all is clearly not well with the nation.