Kafayat Oluwatoyin Shafau, better known as Kaffy, a prominent Nigerian dancer, has resorted to social media to convey her thoughts on motherhood.
Kaffy remarked on Instagram that parenting is more like a task than a joke because it isn't always about having fun as a dad or mom, but rather a collaborative endeavor to bring out the best in a child.
Some parents in Nigerian society regard their children as investments to be staked for future fallbacks.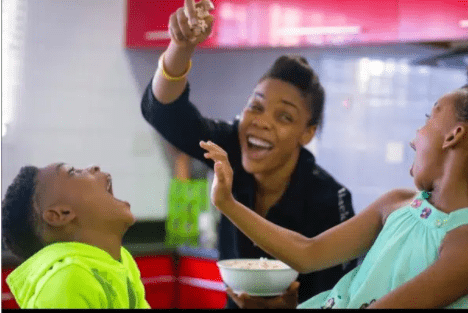 Kaffy, who shared a snapshot of herself and her children, recommended parents to spend quality time with their children because it is a virtue that will nurture and sustain them.
Speaking further, she said its not easy having to take care of children whether as single person or together, while she prayed for parents to have the clarity and wisdom the guide their children right.
Parenting is not a joke .
The earlier it is realized that children are not just gifts they are our ASSIGNMENT the better .
Be intentional !
Spend time! It is a currency that sustains and grooms them .
Our children are a newer Version of our lineage we must study and learn to understand them in other to nurture the best out of them .
It's not easy and I pray for parents out there , single or together for clarity and wisdom to guide right There is a lot also for us to learn from them !