Famous Nigerian celebrity singer and Mavins' boss, Michael Collins Ajereh, better known as Don Jazzy has opened up on his failed marriage.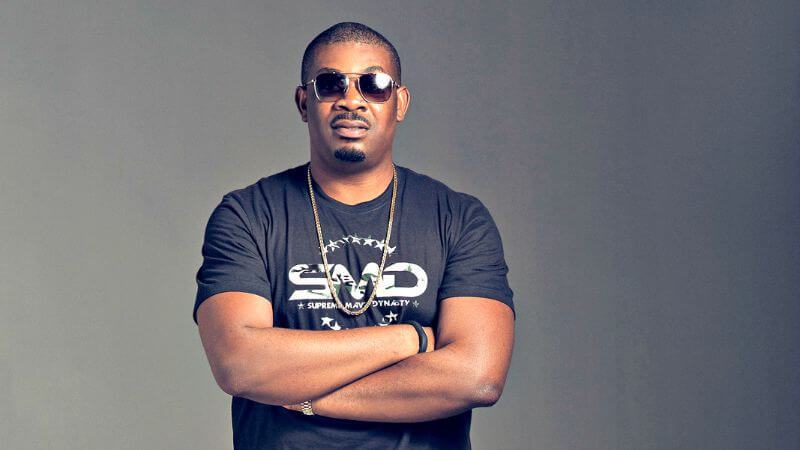 Don Jazzy, is a Nigerian record producer, audio engineer, record executive, singer, songwriter, entrepreneur and philanthropist.
The celebrated music executive who is always being called out by fans for being "single" opened up to the whole world that he was married 12 years ago, but failed at it.
According to Jazzy, he was more attached to his music, that's why his then bestfriend dumped him.
"For so long everyone keeps asking me when am I getting married? Well truth is almost 18 years ago I was 20 and I got married to my best friend Michelle @yarnstaswitch and it was beautiful. I loved love and I loved marriage. Michelle is soooo beautiful inside and outside with such a soft heart. But then me being so young and full of dreams I went and fucked it up cos I was giving all my time to my Music.
Music became priority instead of my family. We got divorced when I was 22 and it hurt. I am still very much in love with my music and I wouldn't want to marry another and fuck it up again. So I'm taking my time. Why am I just saying this now?? I really like to keep my relationships private actually. Past or present. But I was watching the bounce interview with Ebuka which is almost like a tell all interview, and I felt bad skipping this huge part of my life. So yeah make una no vex o. "
Reacting to this shocking revelation, Nigerians took to Social media platforms to express how they feel about him
One Kunle Real wrote, "I respect Don Jazzy everyday, this is the real definition of discreet, in the line of entertainment where rumors spread fast like ovulating legs.. he kept it low key! I also give it up to those that knew Don Jazzy was married and never even bothered to argue with those that was asking questions.. Bottom line, Privacy is everything , Do you and Show them what you want them to know or Keep 'em guessing "
A Buchi Solomon wrote, "I love him so much. He's such a great guy"
Japhy Autos wrote, "Don Jazzy is the definition of private life. Whattt ? No one knew this man"
Another user wrote, "Jazzy is always intentional and open with whatever he wants. Love him"
Ama wrote, "Wow…before you judge someone try and know something about them"