Nigeria's top celebrities are chauffeured about in some of the world's most expensive and luxurious cars. These celebrities enjoy lavish purchases, with many cars totaling millions of Naira topping their list of purchases.
Stars such as Burna Boy, Wizkid, Tiwa Savage, and Davido own many automobiles that they flaunt on social media to demonstrate their opulent lifestyle.
Rolls-Royce, Ferrari, Mercedes-Benz, and Porsche are among the brands popular among Nigeria's A-list celebrities. The various car brands assist celebrities in attending celebrity events or navigating the city's difficult roadways.
These celebs are undoubtedly driving large and opulent vehicles that their admirers adore.
Here's a peek at some of Nigerian celebrities with luxurious cars:
1) Burna Boy
Burna Boy once had six expensive cars at the same time. He made the disclosure while showing off his fleet on social media a time back. To celebrate Christmas in 2018, the On The Low hitmaker bought himself a Range Rover, and yep, that's how much he's balling.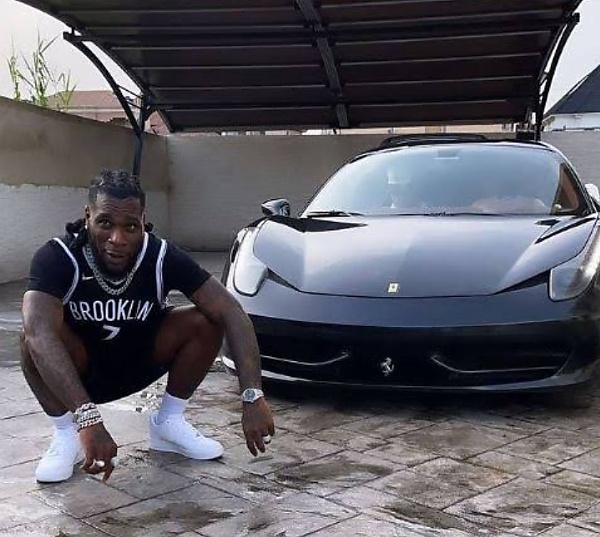 In December of that year, to commemorate a successful 2019, the singer purchased a $200 million Rolls-Royce Dawn Convertible.
2) Abraham Toyin
In February, the 38-year-old actress and mother of one Toyin Abraham joined the Mercedes-Benz G-Wagon group.
Nkechi Blessing Sunday, another movie star, confirmed the arrival of Toyin's vehicle on Instagram.
3) Etiko Destiny
In February, actress Destiny Etiko purchased a brand new Toyota Prado, adding to her ever-expanding car collection.
The Nollywood actress shared images of herself posing with the Toyota Land Cruiser Prado on her Instagram page.
4) Funke Akindele
Funke Akindele stepped into Lanre Shittu Motors in Lagos in April and wrote a check for a brand new Lexus LX 570 Super Sport sports utility vehicle (SUV).
Her husband, JJC Skillz, complimented her on the delivery of the SUV with the caption:
"My sweetheart, hard work pays off." "Congratulations on your new vehicle."
5) JJC Skillz
Days after Funke purchased a Lexus SUV for herself, her husband, Abdulrasheed Bello, popularly known professionally as JJC Skillz, purchased a brand new Toyota Land Cruiser Prado SUV.
The 44-year-old also turned to Instagram to inform his admirers of the news. He stated:
"All glory to God Tear rubber part 2 Thank you to our family and friends."
6) Alexx Ekubo
Alex Ekubo-Okwaraeke, a Nollywood actor and model better known as Alexx Ekubo, was also given a Toyota Land Cruiser sport utility vehicle (SUV).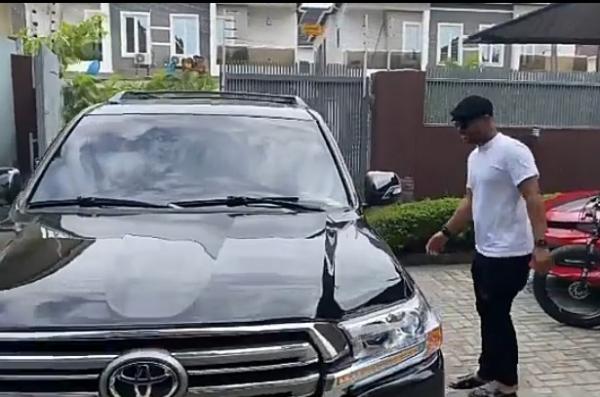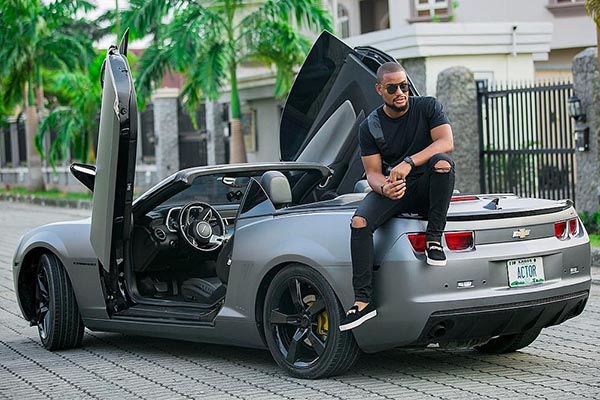 IK Ogbonna, a friend of his, announced the acquisition in a brief video uploaded on his Instagram page.
7) Pasuma
Alhaji Wasiu Alabi Otedola, well known by his stage name Pasuma Wonder, was not left out of the Mercedes-Benz G-Wagon gang.
Pasuma arrived at his daughter's wedding in elegance, only days after receiving his new Mercedes-Benz G-Class.
8) Michael Zubby
Zubby Michael, a Nollywood actor and film executive, has also joined the growing list of celebrities who have spent millions on a Range Rover SUV.
9) Davido
Singer Davido took to Instagram to show off his newest addition to his remarkable automotive collection, a Rolls-Royce Cullinan SUV.
The Cullinan was one of three vehicles that joined his magnificent garage in 2021, along with a Toyota Prado SUV provided by Wema Bank as part of his cooperation agreement.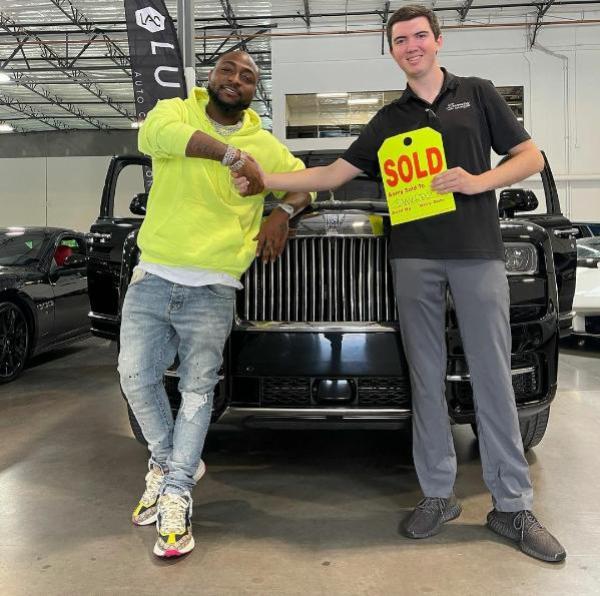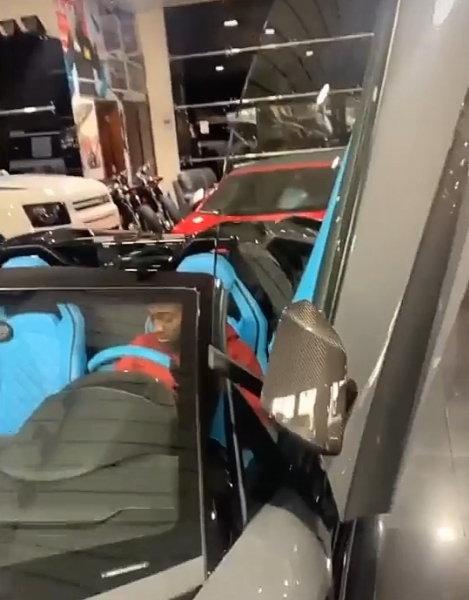 Davido also spent $285 million on a Lamborghini Aventador sports vehicle earlier this month to commemorate a successful 2021.
10) Yul Edochie
Yul Edochie, a Nollywood actor and producer, finally got his hands on a Lexus GX 460 luxury SUV in September after a sixteen-year wait.
His Lexus GX 460 is a full-size luxury SUV with powerful off-road capabilities as well as luxurious accoutrements.
Yul, the 39-year-old son of actor Pete Edochie, hoped that the next 16 years would be more fruitful.
11) Tiwa Savage
Tiwa Savage works hard and spends hard, especially on expensive automobiles. In 2019, the artist spent $60 million for a customized Mercedes-Benz v250.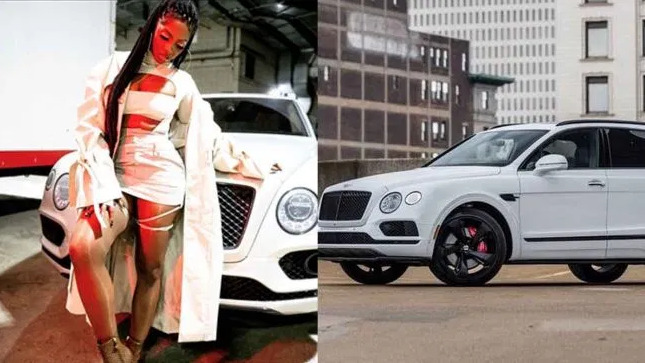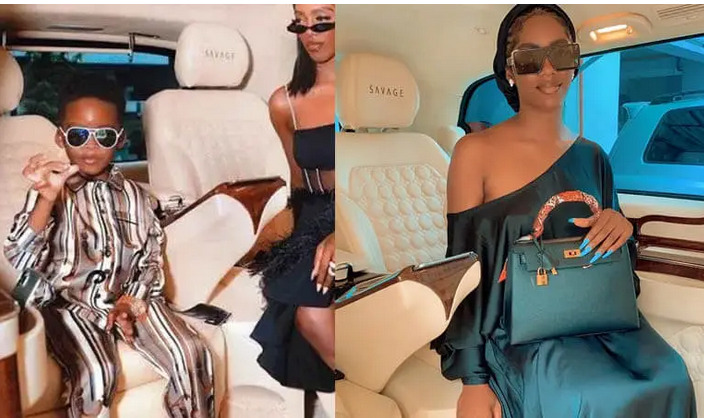 12) Wizkid
Wizkid is one of Nigeria's wealthiest celebrities, and he has the automobiles to match. Over the years, the Ghetto Love singer has purchased a BMW X6, a Porsche Panamera, a Lamborghini Urus, and a Mercedes Benz. He paid more than $45 million on a Bentley Continental GT convertible.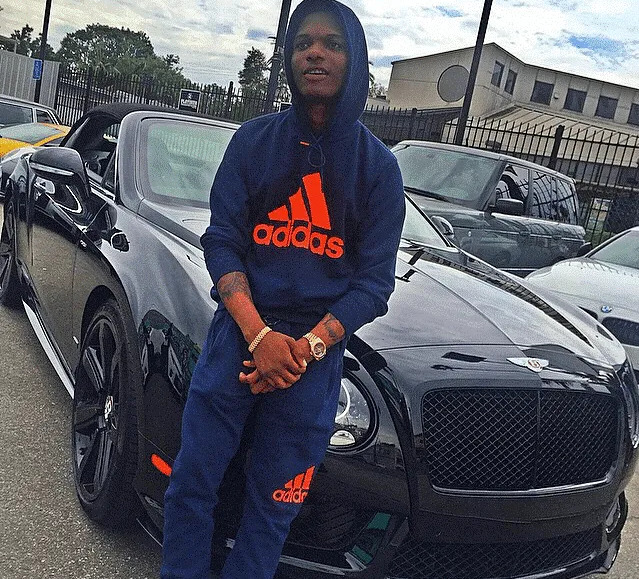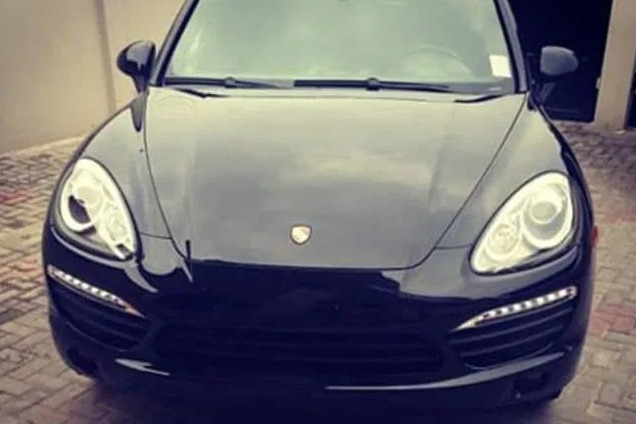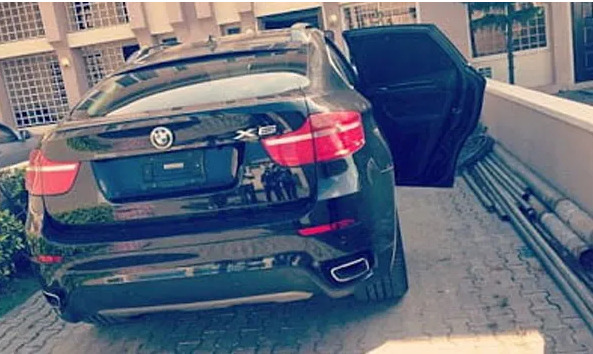 13) Tekno Miles
Tekno Miles' passion for automobiles has led him to spend a fortune on brands such as Bentley, Audi, Range Rover, and Rolls Royce. Here are some of his vehicles.