Fausat Balogun, Kemi Korede, Omo Alausa, and Aisha Raji, Nollywood actresses, have consoled their colleague, Bisola Badmus, as she grieves.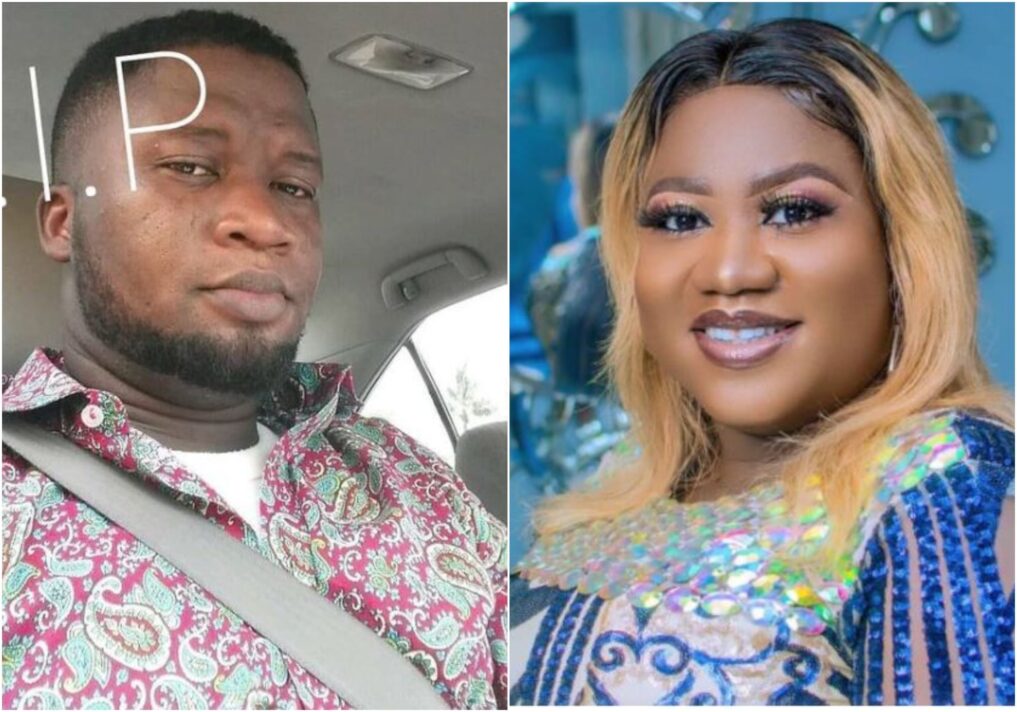 Today marks the first post-humus birthday of the actress's younger brother.
Bisola Badmus shared a profound message about life on Instagram after posting about his passing.
She did, however, note that nothing lasts forever and that his departure was premature.
"It's your first birthday without you the celebrant. Sometimes life plays cruel game. Losing you is a disaster. I know nothing lasts forever. But you departed early. In my heart you are always there. Wishing you happy birthday in heaven SM. I celebrate you forever my beloved lil brother".
In her comment section, celebrities such as Fausat Balogun, Kemi Korede, Omo Alausa, and Aisha Raji offered their condolences.
Kemi Korede: Continue to rest in perfect peace brother
Omo Alausa: May his soul continue to rest in peace
Fausat Balogun: Continue to rest in peace
Aisha Raji: Gbogbo was laje gbese iku nothing last forever continue to rest in peace bro may Almighty Allah grant you Aljannah firdaus (Amin)
Recall that Bisola Badmus had announced her brother's death after his birthday on 30th August 2021.
Using several crying emojis to convey her sorrow, Bisola Badmus said in a post on Instagram that her brother had died, but she kept the cause of death confidential.
She wrote: Yesterday was your birthday SM, and you left the sinful world a few hours after Good night aburo mi".
Some Nollywood stars and fans had stormed her comment section with condolence messages.
However, Bisola Badmus opened up about his passing in a subsequent post.
The actress revealed on her Instagram that her younger brother had kidney issues and had been admitted to Gbagada Hospital in Lagos.
According to Bisola Badmus, even when her brother's health did not improve while he was receiving two days of dialysis, she never voiced any complaints.
The actress urged herself to remain courageous by saying that God had demonstrated that He gives and takes, and that regardless of whether people agreed with His choice or not, He remained the All-Powerful God.
He wrote: My immediate younger brother has been battling with kidney and hospitalised at Gbagada hospital here in lagos. He was on two two days dialysis of which i never complained of but all to no avail at the end.
God has indeed shown us that He giveth and taketh. Either we are satisfied by His decisions or not He is still the Almighty God. OBA ALAPADUPE. Rest well my beloved brother may God forgive all your shortcomings. will forever love you SM".